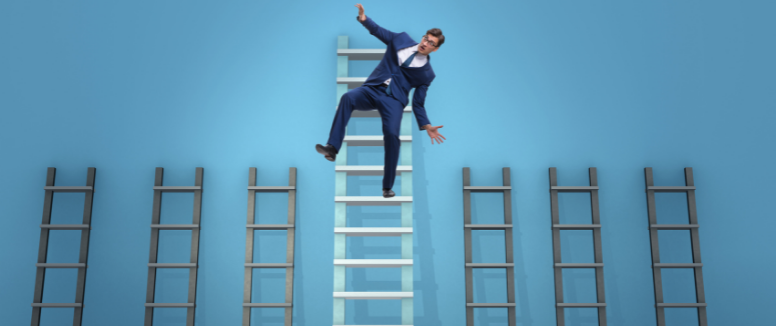 5 eLearning Pitfalls to Avoid in 2022
1. Unsuccessfully Recognizing Your Employee Training Needs
Within your organization, there will be knowledge gaps and employee training needs that need to be recognized. If your employee training is not up-to-date and training needs are not addressed, your business's ROI will be negatively impacted. This pitfall can be avoided if your learning and development (L&D) team makes it a top priority to assess your training content, bridge any potential learning gaps and identify new skills that your employees need to possess for their current roles. Once that has been done, you will be able to create a training program that will successfully target your employees needs.
2. Choosing The Wrong LMS Provider
A pitfall that many organizations experience is selecting an LMS platform that is not the best fit for their business. There are many eLearning providers to choose from, so this can make it overwhelming and difficult to decide what platform best suits your employee training needs. An ideal LMS provider will give you the option to utilize an online course library, where you can choose what content you would like to implement into your training modules. An LMS that gives you access to high-quality training courses will not only elevate your employees skills but will also boost their efficiency and productivity.
3. Limiting WFH Employee Learning Opportunities
We now live in an era of the work from home setting or hybrid workplace. There are many advantages of this style of work environment, the main one being its flexibility. But with great advantages, there comes some drawbacks. Many employees are feeling that they are missing out on learning opportunities they could have experienced if they were physically at their place of employment. If your employees are working remotely, they should still be able to receive the same training and up-skilling as they would receive if they were in person. Your learning management system can help you offer this to your employees, as remote training courses can be completed online at any time, from any location.
4. Employee Learning For The Wrong Reasons
The purpose of employee training is to add value to your employees existing skills and additionally streamline any necessary processes. If your employees are interested in acquiring new skills solely for the purpose of getting a certificate of completion in order to get a promotion, they will likely not be as engaged in the content and are enrolling in your training courses for the wrong reasons. You can address this pitfall by offering training courses that directly correlate with their role in your company and challenges they face on a daily basis. This content will be genuinely interesting to your employees as they will be able to apply and practice what they learn in real life scenarios.
5. Relying On Outdated Training Courses
A final note to remember is that change is necessary when thinking about the future. Well what this means is that training strategies or techniques you have utilized in your organization thus far, will not always garnish the same successful results in the future. Training needs and circumstances change over time and your employee training courses need to be able to adapt to this change, in order to achieve your desired outcome. For instance, videos you implemented into your training programs over a year ago, may now need to be updated with new procedures or information. Another example could be training software you used in the past, may now be outdated and not in accordance with your brand. In a day and age that is continually transforming, maintaining your training momentum will keep your business up to mark.   
Staying on top in the eLearning world does not have to be challenging. SkyPrep is an intuitive online training platform that lets you easily stay on top of what's going on. Start a free trial to discover why SkyPrep is a recognized industry leader.


---