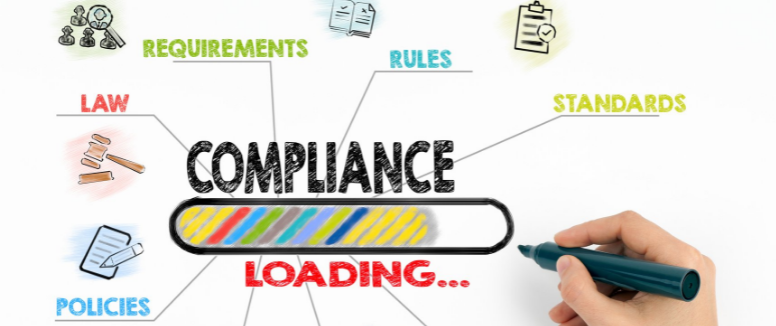 Looking to Reduce Liability Exposure and Ensure Employee Compliance?
If you are looking to minimize your organization's liability exposure one of the most cost-effective ways to do so is by implementing an intuitive, effective employee compliance training program. A compliance training program is a powerful tool that will help your business steer clear of regulatory fines, costly lawsuits, employee inefficiency and the major risk of having your business shut down. Let's dive right into why compliance training is extremely important in the modern workforce and how an eLearning solution can help reduce your liability exposure.
Customers Favour Compliant Companies
As you may know, one of the risks of your business being non-compliant is incredibly hefty fines, but another significant factor to consider is your company's reputation. In today's social media era, it is very difficult to keep any compliance violations or mishaps private. Social media platforms make it very effortless for customers, suppliers, employees etc. to post live updates and share news of any general mistakes, incidents or compliance mishaps. Getting attention on social media is great for your business, but definitely not for these reasons. The result of such negative social media publicity can cause sales to plummet and customers will not feel confident in trusting a brand that is labelled as "unethical". The damage this can have on your business's reputation could cost you even more than fines in the long run. On the flip side, organizations known to be ethical and compliant are loved and trusted way above their industry competitors. Investing in a compliance training program for your team will keep your business out of any legal trouble and will develop brand loyalty with your customers.
Employee Compliance Training Prevents Workplace Accidents
Regardless of the industry, every business must adhere to health and safety regulations. For example, every industry must have a clearly marked and visible emergency fire exit in the workplace. Of course, some industries will have more safety regulations to uphold than others. For example, suppliers and manufactures will need to ensure their facilities are safe, up to mark and that their employees are always wearing the appropriate safety gear at all times. Without the proper training your team may not be aware of what health and safety practices are important or why they are, for that matter. Not being knowledgeable and lacking the proper safety training puts everyone at risk for potential hazards and accidents. Equipment repairs, medical bills, lawsuits, and replacing employees that have left the company are all very costly. Fortunately, the benefit of a compliance training program is that all these expenses can be avoided. Having your team regularly participate in compliance training will promote a "safety-first" environment and help eliminate any potential accidents. Not only will you save on costs, but you will promote a company culture that ensures your team's safety, while enabling their productivity.
The Cost Of A Compliance Training Program Is Smaller Than The Costs Without One
The benefits of compliance training sound great, but that may leave you thinking training is very costly. Maybe you have even created compliance training courses before and spent a ton of money and resources on materials, payroll, venues and so on. But what if there was a more effective, cost-efficient way? An approach where your employee training doesn't need live instructors or physical training material? By implementing a learning management system, you can make employee training accessible at any time and from any location, even on the job. An LMS is a simple yet modern approach to ensure everyone receives the same quality of training. It is repeatable, accessible and efficient. Your expenditure on a compliance training program will cost you less than potential accidents, penalties and reputational damage.
A learning management system (LMS) like SkyPrep can make it easier than ever for you to reduce liability exposure and ensure employee compliance. Request a call if you would like to learn more about how you can leverage eLearning within your business and make employee compliance training effective, sustainable and cost-effective.
---