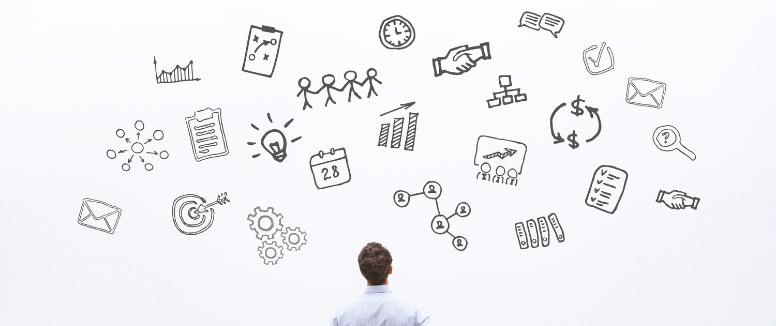 Benefits of Tracking the Skills of Your Employees
Every role requires a different set of skills and expertise to be successful. If your team members are missing these vital skills or have not fully developed them, it will negatively affect their performance. With that being said, how do you know if your learners are effectively building their skills?
Are there any skill gaps preventing them from reaching their full potential? Simply just training your employees isn't enough — it is vital to track the skills and development of your employees to ensure they have the skills and qualifications to do their jobs effectively.
To learn the importance of skills tracking and how you can use your learning management system to support this, continue reading below. 
Importance of Skills Tracking
To answer the questions above, you need to monitor each learner's professional development. By tracking the skills and competencies of your employees, you will be able to see the areas they are proficient in and identify areas where they lack the proper set of skills.
This will help you to improve the gap between the skills your team has and what your business needs in order to be successful. You will also be able to evaluate the effectiveness of your training and development programs and if something needs to be changed in order to get the most out of your training efforts.
What Happens When You Track the Skills of Your Learners
Elevates Your Team's Expertise
When you track the qualifications of your employees, you have visibility into the skills they possess and areas that need improvement. This enables you to put measures in place to address the problem areas and help your team to build on their weaknesses.
For example, you can offer targeted training for learners to further refine the skills they already have or develop skills they are lacking.
Learners that have the tools and training that pushes them to expand their expertise will be able to perform at a higher standard. Employees will feel confident and secure which will naturally enable them to perform better such as closing more deals, delivering better customer service, and overall completing work tasks more efficiently.
Retains Top Talent
High turnover rates are very costly to the business. When employees leave the company and you need to hire replacements, you have to go through the entire hiring and training process all over again.
This can take up a significant amount of time and effort, plus you would also incur opportunity costs from not having those employees present to take advantage of work opportunities. When you put the focus on developing your employees and creating a culture of learning, your team will feel valued and appreciated, making them more likely to stick around.
Makes Training Even More Effective
Training programs need to continuously be improved and optimized to keep productivity up. Often, courses can be long and tedious, and may not even directly relate to a learner's role or specific job functions.
With skill tracking software, you can create courses specific to certain skills and competencies you can assign to learners. These courses will be more direct and relevant to your audience, which will resonate more with them and increase employee engagement.
You are also able to track the progress of your team – you can see the courses completed by learners, who are in progress, what skills they have acquired, and if there are any skill shortcomings. Based on this information, you will be able to address the problem areas and improve the effectiveness of your training.
How to Use SkyPrep to Track Skills
Now that you understand the importance and benefits of tracking the development of your team members, let's take a look at how a training platform can support all of this.
There are many ways to do this but it can be difficult and often require a lot of manual work. However, the whole process doesn't need to be complicated. SkyPrep's Performance Tracking feature is a dedicated module focused on tracking the skills of your team in a simple and automated way.
Define Skills & Competencies
The Performance Tracking feature lets you create the skills and competencies that are important to the success of your business. Once these skills are created, you can assign them to training activities and set how many points can be earned for completing them.
You can then bundle a set of skills and points earned to form competencies, which can be used to establish different areas of expertise.
Award Skills & Competencies
Learners can be awarded skills by earning points for completing training items like courses, assessments, learning paths, and checklists. To unlock competencies, admins can set the skills and number of points required for a learner to have. The skills and competencies achieved can be used to determine what they're proficient in.
Report On Your Team's Skills and Identify Knowledge Gaps
Reporting features and different views allow you to easily track the performance of your learners. See what skills and competencies they have and determine what areas have shortcomings that can potentially slow down your team from completing their work efficiently.
This information will help you to minimize any knowledge gaps and build a more skillful workforce, so that your business can operate at a higher level.
Request a demo to learn more about SkyPrep's Performance Tracking feature.
---