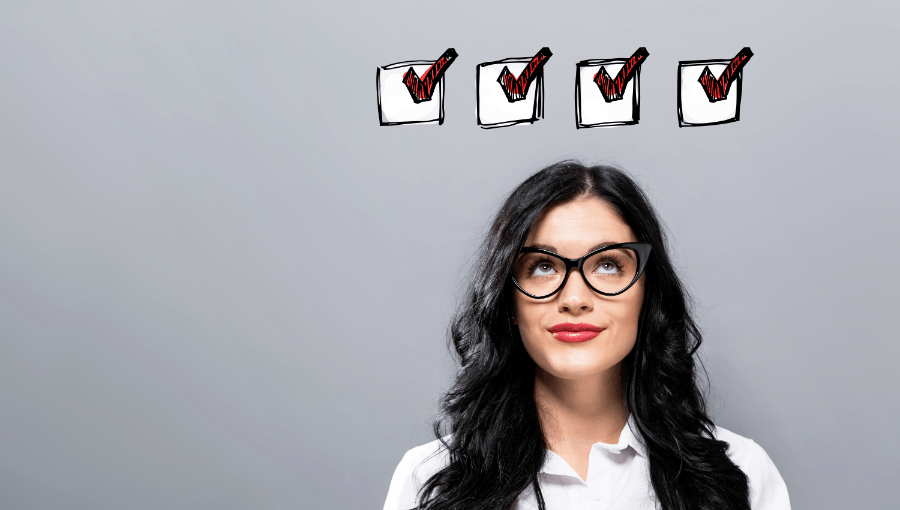 3 Focus Areas in the LMS Evaluation Process
Searching for the right Learning Management System for your business may seem like a long and tedious process. Organizations usually scour through dozens of LMS providers on the course of their search. As you narrow your choices down and you begin to demo the Learning Management Systems that made it to the top of your list, the different features and platforms can seem a bit overwhelming.
We have compiled some of the most helpful questions to ask during an LMS demo to ensure your business selects the right system for your current and future online training needs.
3 Areas of Focus in the LMS Evaluation Process
During a demo session, while evaluating a potential Learning Management System, there are many factors to consider. The three areas that deserve special attention are: usability, customer service and data.
1) Platform Usability
Questions you address should include:
Will my online learners be able to navigate the user interface?
Is it difficult for an administrator to upload and assign learning content?
Are there different levels of administrator roles?
2) Customer Support
It is imperative to learn about the customer support an LMS provider offers. Inquire about the onboarding process as well as the procedures to follow, and support that will be provided if you have any future questions or issues.
Questions you address should include:
What is the onboarding process like for the LMS?
Is there a support line or center I can reach online?
How many hours of support will I receive every month?
Will I have a Project Manager assigned to me?
3) Technical Needs
Pay close attention to any technical needs that may be required during the integration and the ongoing operation of the LMS software. The more you learn about the technical aspects of the platform, the better.
Examples include:
Platform integrations
Reporting capabilities
Data migration
With this article in mind, you will have some assistance in selecting the right eLearning training solution for your organization based on your unique needs.
If you would like to get in touch with one of our eLearning specialists, request a call and we will contact you shortly to discuss your employee training needs.
---