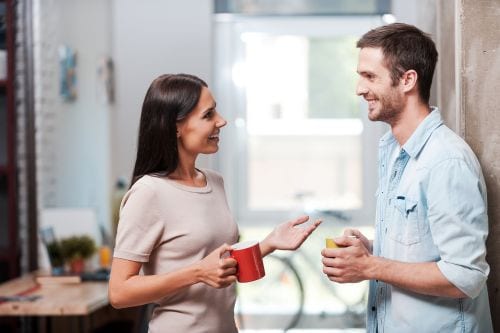 Why you need to build collaborative work teams
Collaboration in the workplace has become a popular catch-phrase for many human resources departments, but what does it really mean?
What are the reasons our teams need to collaborate? How does it benefit our overall corporate and organizational operations?
Collaboration, in simple terms, means that people work well together. Instead of an us-versus-them attitude, or a looking-after-myself-first philosophy, the goal is to have co-workers share ideas and tasks effectively for a common goal.
Even though more and more workplaces are widespread across large geographic areas and more employees are producing at home, a collaborative workforce is more of a reality than it ever was because of modern technology.
Through the use of mobile apps, video-conferencing and file sharing, it is easier for team members to stay in touch so collaborative teams are still possible whatever the circumstances.
What kind of culture creates a collaborative attitude?
You need to develop team members who have a clear idea of the company's end game and have a strong sense of purpose. Those mindsets make people more inclined to work easily together.
Strive for praise and rewards for teams, as opposed to individuals. Ensure that each team leader knows that the work of each member will be judged according to the work of the weakest member.
Ensure that the rewards include an element of bringing the team together again under non-work circumstances.
How does a company benefit from a collaborative work team?
The advantages to the company include full utilization of the unique talents of each team member and a variety of thoughtful viewpoints in finding solutions to puzzles and challenges.
Collaborative workplaces have the potential to accomplish projects that individuals just can't do all by themselves. The teams working well with each other can brainstorm for better solutions to problems, and more quickly detect problems or strengths from proposed solutions.
Collaborative teams share knowledge effectively and learn from each other in a way that brings the level of skill higher and higher with each projected completed. The team members are aware that they are developing more skills than if they continued to work alone.
Furthermore, the subtle competition or elements of gamification that can be worked into collaborative teams ensure that each employee strives to push themselves to their personal best.
Innovation and problem solving is heightened with collaborative team efforts, as is efficiency. Each person finds their role where their special skills will be most effective, and gets going. Team members know when there is a colleague who is faster or better at some aspect of problem solving than they are, and problems are pushed forward and solved faster.
One person working alone can wrestle with a difficult situation for weeks on end, fearful to admit they don't have the solution. Team members know that projects have to be moved rapidly to completion, and those with solutions will step forward when their colleagues seem stuck in one area.
While a heavy focus is on getting the hard skills in place to get the project to the finish line, collaborative work teams also help individual members hone their soft skills too.
Working on a team helps members learn to be aware that there are different viewpoints in almost any scenario and they learn to think critically about them and evaluate them effectively.
And no matter how well-oiled the team is, friction still arises from time to time. When that happens, team members also have a change to put into practice their conflict resolution skills and determine what works best in different situations.
Communication skills are also improved as team members learn the importance of tact and diplomacy in ensuring that team members each feel valued and respected. The person who fails to grasp the fine points of communicating gets gentle reminders from colleagues on what is acceptable and what is not.
---