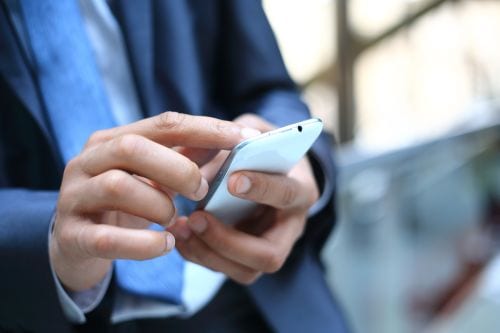 Strategies and Apps to Improve Your Conference Calls
Keeping in touch with employee issues across corporate branches in different geographic areas necessitates the use of the conference call.
That's why it's vital to use the best techniques and most useful apps to ensure that time spent communicating over distance is effective and mimics the time spent with employees in the same room.
Regardless of what technology you use, the end goal of the conference call remains the same. You want to talk to more than one person at a time, and you want to ensure that all participants can hear each other.
Try to only schedule the calls when it is necessary to communicate key information and ensure that you distribute an agenda in advance with a clearly defined beginning and end time.
Don't try to do everything yourself. Instead, bring in new voices as short presenters to add variety to the meeting. Make it a rule as a human resources professional not to speak about something if there is an employee who can describe it just as well.
Always stick to the agenda. If a new item is introduced, treat it courteously and say a further discussion will be scheduled for the next meeting. If the matter is urgent, say that you will travel to that location to personally meet with the staff as soon as possible.
Incorporate fun apps to take your conference calls to the next level. Here are three to try:
1. Voxeet's 3-D sound, speaker recognition feature – This allows you to show pictures of everyone in attendance sitting around a virtual conference table. When a person sitting to the right of the screen speaks, you will be able to see a visual signal of where the voice is coming from and hear the speaker's voice in your right ear. If they are sitting on the left, vice versa. This app is free for Android and iPhone and can be used for up to eight people at once.
2. Speek – This allows you to use your own URL to invite people to join you. The invitee just has to click, type in their phone number, and presto, they are connected to the call. You can use the Speek app for iPhone, Android or Windows.
3. Uberconference – Taking both of these apps one step further, Uberconference allows you to click on the picture of a participant and learn more about them. Pro version also allows you to call that person directly. If you want to talk to everyone, the app will call everyone at the start of the meeting and all they have to do is answer their phone and they are in. You can use this app for iPhone and Android.
For more information on apps that can help with your conference calling, contact SkyPrep today!
---