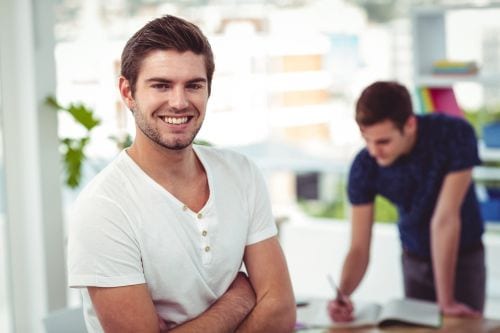 Getting Rid of the Performance Review
Human resources departments across the United States have been struggling to redefine the concept of the annual performance review for the last several years.
The problem has been: what do you replace it with?
How do you find a system that allows you to measure employee performance, recognize accomplishments or problems, and give feedback?
It's not a question of nobody realizing what is wrong with the traditional performance review. Instead it's an acknowledgement that talking about performance months after it occurred is less effective than conversations in the immediate moment.
It's also a recognition that the hours spent in companies on performance management has very little impact on the overall performance of the organization. The completion of hundreds of forms, the staging of meetings, the pouring of coffee, and the assignment of ratings has very little impact on the company's performance overall.
The disquiet about performance reviews began as far back as 2000 when a study published in the Journal of Applied Psychology showed that individual preferences accounted for 62 percent of the variance in the ratings on individuals. The study had 4,492 managers rated by a committee of two of their bosses, two of their peers, and two of their subordinates.
One company to seek an alternative path was Deloitte. Determined to simplify the process and save millions of dollars a year supposedly wasted on performance reviews, they asked that the employees would be assessed at the end of each project they worked.
Their bosses would have to answer four questions:
Given what I know of this person's performance, and if it were my money, I would award this person the highest possible compensation increase and bonus. 
Given what I know of this person's performance, I would always want him or her on my team. 
This person is at risk for low performance. 
This person is ready for promotion today. 
Three years later, in an article published in April 2015 in the Harvard Business Review, Marcus Buckingham and Ashley Goodall acknowledged that their new system was generally working better than their old system, even if it wasn't perfect.
The crux of the success stemmed from the fact that the new questions focused on the future actions of the manager of the person being reviewed, not on what they thought of the person's skills. In other words, the manager doing the reviewing had to consider what they would do with the person, not what they thought of them.
The firm coupled that strategy with a policy that encouraged managers to make regular check-ins with team members to ensure that each project is executed with clarity. The check-ins had to be done at least weekly, and more often as possible.
Finding solutions to traditional performance reviews is challenging, but it is an issue that touches us all.
For more information on performance review, contact Skyprep today!
---