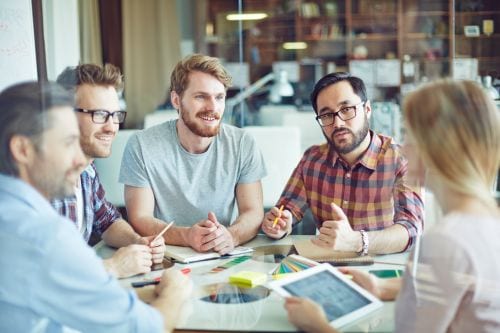 Making A Game Of Sales Training
Ever since Gallup Research let employers in the United States know that having disengaged employees was costing them more than $550 billion a year, human resources officials from Texas to Juneau have been struggling to get workers back in the game.
For the sales staff at least, there are more and more indications that gamification is actually the clue to re-igniting people, especially when it comes to sales training.
If your Human Resources Department is looking to offer inject gamification into team-building, deal-closing and role-playing for sales employees, here are three mobile gaming apps that can help:
Qstream. Developed at Harvard, this game-based mobile platform is geared to helping your sales staff perform better. By engaging them in a series of fun challenges, Qstream indicates you can expect to hike up your annual revenue by about three times what it currently is.
Qstream's reputation got a big boost this February when LinkedIn signed a multi-year agreement to use Qstream's sales capabilities platform. In a news release, LinkedIn, with its 400 million members now making it the world's biggest online professional network, plans to use gamification to prepare their new and veteran sales staff to up their sales of company products.
LinkedIn's unique challenge is that now it has to help its sales team manage the firm's skyrocketing growth efficiently.
This agreement adds to an already impressive client base for Qstream. Currently they report on their website that they have 14 of the world's top pharmaceutical companies as clients as well as numerous financial service firms, among others.
Game On Learning. Officials at Game On Learning are teaching some of the most traditional-thinkers that learning doesn't have to be boring. Advocating a "Crawl, Walk, Run" approach to get into gamification for sales staff, they recognize it is important to not only create great games for a sales team, but also to offer the means to evaluate them.
This firm will actually devise a custom learning game for your firm and customized simulation development. They can make the resulting product available for going directly to employee tablets and smart phones.
The Chatter Game. A free app devised by Salesforce Labs that you can download to get your sales staff engaged in enterprise gaming. It's a goal-based reward system where your staff acquire points as rewards for specific behaviors. There are point leaderboards so everyone can see who is winning and even do-it yourself reward projects. Each participant playing the game is eligible to receive actual rewards at the end of each week and each month.
For more information on gamification and sales training, contact SkyPrep today!
---