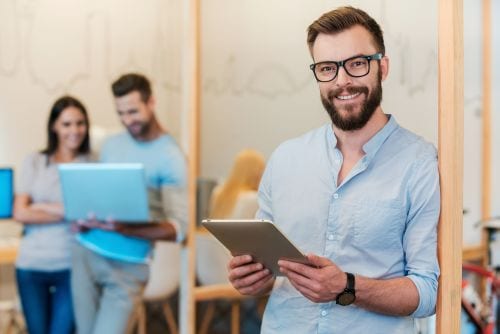 HR Outsourcing Trend Gains Momentum
More and more companies are outsourcing Human Resources functions and there is no indication that trend is going to change in 2016. In fact, a recent survey by HFS Research and KPMG International revealed that one third of companies plan to ramp up their outsourcing initiatives this year.
That's because they are saving money and adding efficiencies with outsourcing. These reasons are equally relevant to both mega-corporations and the small and medium sized businesses.
Besides payroll functions, other typical human resources department duties being contracted to outside consultants or systems include staff training initiatives, regulation compliance, recruiting, and talent development programs.
Some companies are looking to outsource their entire HR department, hiring consulting agencies either in their home area or abroad. They are also hiring agencies for background checks on candidates for jobs and for conducting video interviews with potential hires.
As more companies grow their dependence on third-parties to perform HR functions, can the remaining in-house human resources professionals function effectively and add value to the company?
In-house human resources professionals are essential in managing the process of outsourcing and in ensuring quality control and blending outside agencies with corporate priorities.
For example, many firms are placing data storage in the Cloud instead of on servers located locally. The concept of 24/7 access from a variety of different geographic locations is attractive.
But who is managing the data effectively? The more outsourcing is done, the more vital it is that all the analytics compiled are viewed at one central point to ensure things are moving forward according to the company's strategic plan and branding priorities.
Being able to study analytics from a variety of sources and discern central themes and trends is essential as a company grows.
Besides saving time and money, what other reasons are there for certain human resources functions to be outsourced?
Look for indications that the current staff is too busy doing the over-all tasks to focus on bigger picture items. For example, in this day and age, things like a lack of written policy on cultural diversity or sexual harassment, outdated employee handbooks, increased problems dealing with employment law compliance and high employee benefit costs all send red flags that help is needed.
For more information on outsourcing human resources functions, contact SkyPrep today!
---