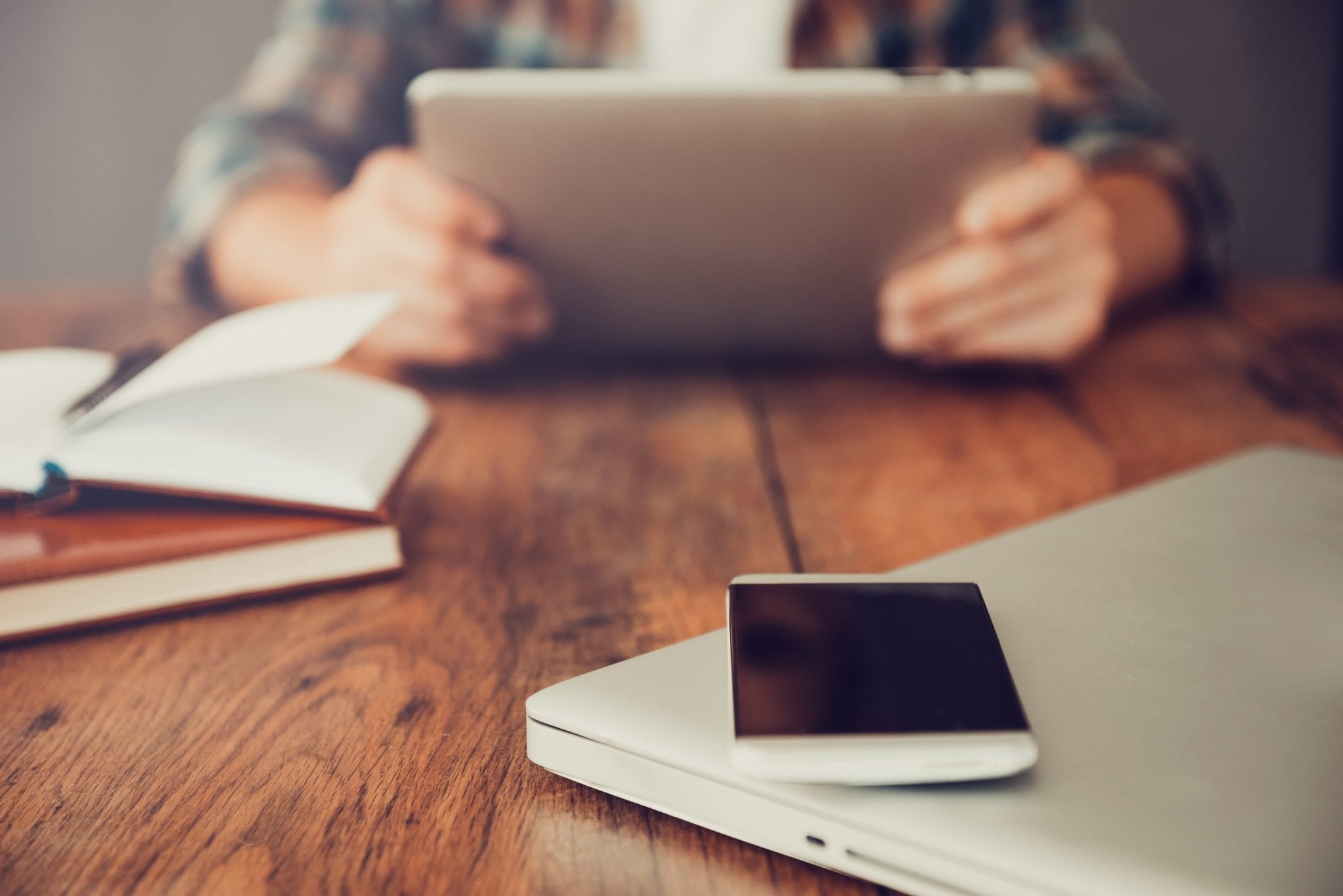 How Businesses Can Leverage The Benefits Of Mobile Tech
At this point, it has become abundantly clear that the mobile revolution is not slowing down – not in employees' personal lives, and not in the workplace, either. Individuals have become increasingly dependent on these devices for a variety of purposes from checking email and texting to searching the Web and posting on social media sites.
More and more firms have embraced these technologies, letting their staff members use personal gadgets for work-related tasks or even providing them with new company-owned ones. New research has demonstrated that adopting mobile tools can allow small businesses to do more with less, which could be a key driver of success.
As companies look to gain a competitive edge, mobile technologies may be a crucial consideration – here's why, as well as how you can join the revolution.
A Range of Rewards. 
According to a new survey commissioned by AT&T and the Small Business & Entrepreneurship Council, an overwhelming 94 percent of small firms are using smartphones to conduct business, a notable increase from 85 percent in 2013. Additionally, more than half of those businesses are leveraging mobile apps, with 91 percent stating that they allow them to save time, and the majority estimating they're saving money – about $6,000 annually – by doing so.
AT&T also found that small business owners are saving a whopping $67.5 billion a year simply by using smartphones, tablets and mobile apps to run day-to-day operations. The poll revealed that smartphones are saving these firms the most money – a staggering $32.3 billion every year – but they're also saving them a notable 1.24 billion hours as well. Tablets, on the other hand, allowed small business owners to cut $19.6 billion in costs and get back 754.2 million hours. The survey respondents attributed these benefits to greater operational efficiency and employee productivity.
SBE Council President and CEO Karen Kerrigan pointed out that the time and money that these organizations are saving can be re-invested into boosting sales, researching the marketplace and driving innovation.
How to Boost the Benefits. 
It's imperative for employees to be educated about how to safely and effectively use mobile solutions. Businesses can create online courses to teach staff members the best ways to utilize certain devices or apps, and even test them on these aspects, keeping track of how knowledgeable they are within a learning management system.
Once employees are aware of how to best leverage mobile tools, businesses should be sure to implement these technologies in innovative ways that fit their unique needs and goals.
Small Biz Trends noted that some companies might find it useful to use tablets for mobile payments,  an option that can give customers added convenience. Other organizations might want to give the sales team smartphones, laptops and tablets so that they can easily communicate and collaborate on the fly. Additionally, the news source recommended using mobile apps to streamline a number of management activities, including accounting, invoicing, scheduling and even time management. Firms with remote employees will find it useful to offer online training software so that they can get up-to-speed from anywhere, at any time and on any device of their choosing.
As Paychex pointed out, many consumers in today's society wish companies had a mobile version of their websites, and creating an optimized site can allow for an improved experience on any device, whether the user is researching, browsing or shopping. The source also suggested using mobile devices to tap into social media networks, as these channels provide a valuable opportunity to strengthen customer relations and expand brand awareness.
For more information on how you can leverage the benefits of mobile tech, visit Boost HQ.
You May also like our Best Leverage Mobile Tools for HR
---