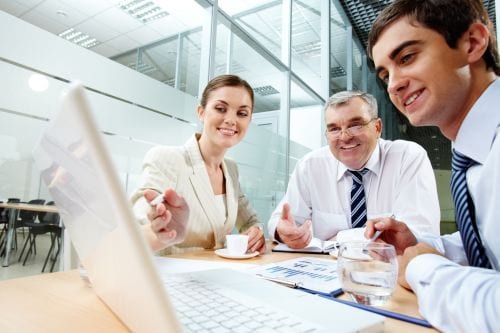 A look ahead at salary trends and career planning for the year 2016
Across the United States, slight salary increases are expected in the year 2016.
That's the word from Mercer's 2015/2016 U.S Compensation Planning Survey. They note that the average salary increase budget will likely be 2.9 percent in 2016, compared to the average increase budget in 2015 of 2.8 percent.
The Mercer survey reflects the remuneration practices of more than 17 million employees in 1,504 large and mid-size American companies.
The small growth in salaries has implications for the human resources professional. It means that the trend of tying salary growth to significant contributions and performance will continue, as will the popularity of bonuses for certain performance levels and career promotion plans that allow distinguished employees to get more base pay by accepting roles in organizations.
At the same time that corporations are keeping pay increases relatively stable, they are also struggling to deal with issues of engagement. One popular method is to develop career frameworks that map out to employees the clear route by which they can move from one job to another with an organization.
A survey released three years ago by the Society for Human Resource Management (SHRM) and Career Journal suggested that a huge factor in retaining good employees is to offer them a clear career path, and since that time more and more organizations have turned their attention to developing such a plan.
If your department has charged you with devising that plan, the key is to consider everything from the employee's point of view, rather than your own as a human resources professional. You need to know what makes people feel like they are getting somewhere in their career and that they have a reasonable chance of advancement if they follow a particular path.
People need to see that there is more than one way to reach the top; otherwise, if they are ambitious, they will seek that one route and ignore other avenues where their skills and creativity are needed.
Your staff want to know that there is room in your organization for them to advance and grow and that top management recognizes their role in supporting career growth.
In today's competitive job environment, salary and benefits are important of course, but so is an option for growth.
For more information on salary trends and career planning contact SkyPrep today!
---