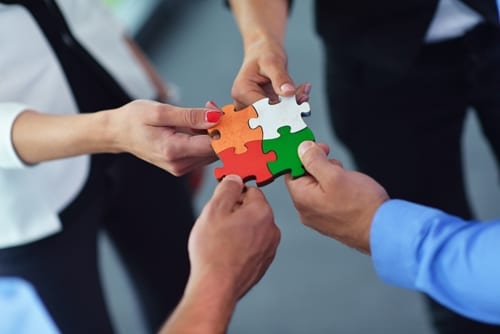 How to Build Stronger Teams
Regardless of business type or industry, there will come a time in any company when people will need to form a team. It's crucial in these instances that employees are able to work together, but ensuring that all staff members get along and collaborate effectively can take some work. With varying perspectives, opinions and personalities, there are significant possibilities for a disagreement, which can definitely hinder productivity.
The fact is, strong teams don't just develop naturally. With some strategizing, however, managers can build stronger teams, thus promoting an energetic exchange of ideas and a more harmonious workplace overall.
Create a culture of open communication
For companies to truly thrive, there must be a sense of openness among employees. Managers can set a tone of approachability, which will instill a certain reassurance for staff members if a conflict or issue arises. Additionally, it's crucial to break down any communication barriers between departments to reduce the risk of an overly competitive vibe within the organization. The Houston Chronicle advised that businesses make all critical resources easily accessible to staff members. Online training software makes critical information easily available to all workers, for example.
Give staff a chance to bond
Employees – especially those who are particularly shy – may need a little shove to get to know one another. While staff may share things in common, they won't know unless they're given the chance to connect. That's why it can be helpful to incorporate office icebreakers in kickoff meetings or other occasions. Inc. magazine explained that it's especially imperative to make new hires feel like they're immersed in the team – and quickly – to optimize their performance. The source suggested having seasoned employees take a new worker to lunch the company pays for. Employees will be much more likely to help one another and collaborate well if theycan interact in an informal way.
Provide a common experience
As employees can be very diverse in many aspects, it might be challenging for them to find something in common. Inc. magazine advised guiding teams in various departments to depend on one another. While sales and marketing may not necessarily need to interact with each other, for example, there are ways to create these opportunities for contact. Even taking a department-wide or company-wide trip to a local conference can give staff members a feeling of togetherness, and also fuel new conversations. Firms can also create online courses in interesting subjects and encourage all employees to participate. These efforts boost camaraderie, which in turn, fuels future collaboration.
---