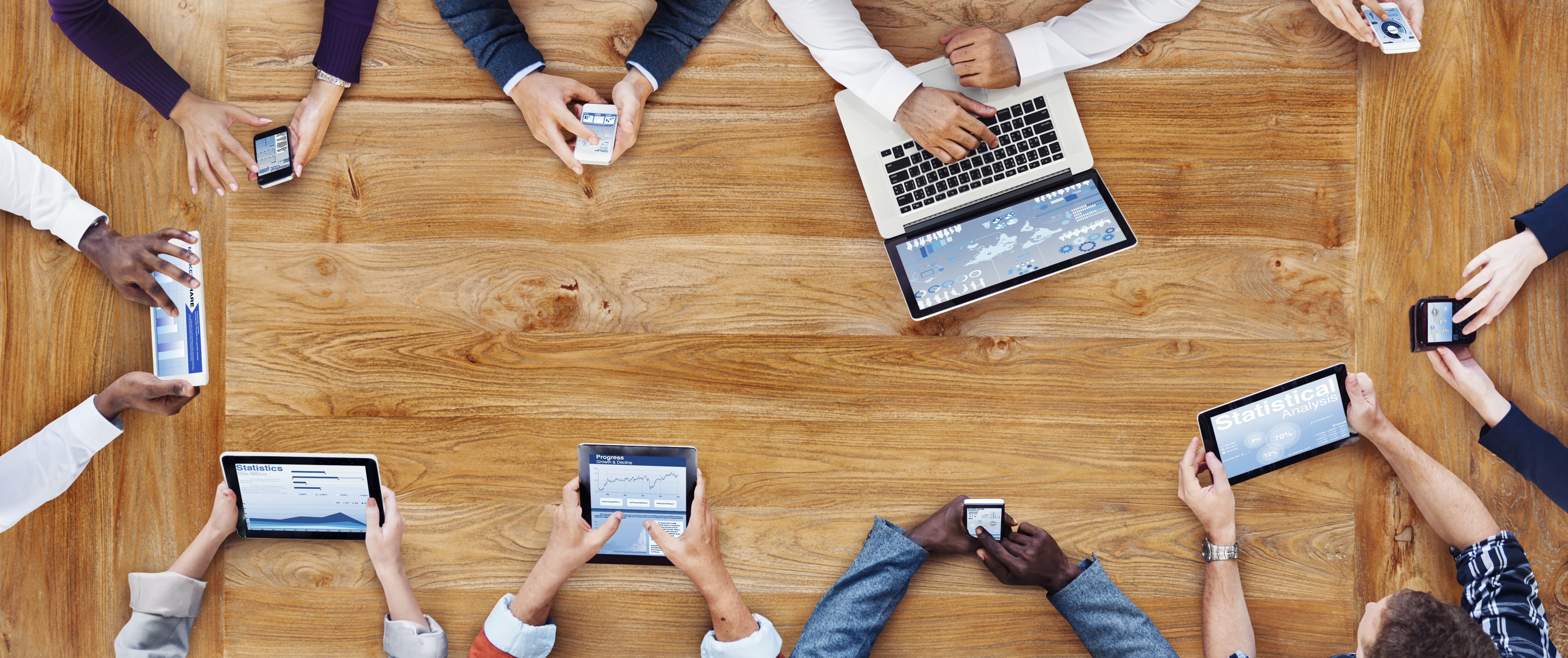 6 Apps that will make your employees more efficient
One of the things about suggesting great apps to help your employees stay efficient while balancing the other aspects of their lives is to be creative in your approach.
Being an obliging employer doesn't mean you have to shell out thousands of dollars or build lavish onsite facilities for everything from working out to studying to travel planning. You can just help solve the employees issues or meet their requests by making them aware that there are apps for many things.
Apps that promote efficiency, for example, don't necessarily have to be directly related to input and output and the steady run of production.
For the employees who expresses a wish for fitness programs in an environment where there is no budget for any frills, suggest the 7 Minute Workout App.
It's free and is the number one fitness app in 127 countries. It allows employees to be their own personal trainers and to engage in several small fitness breaks throughout the course of their day.
It features a seven-minute workout that includes 12 high intensity body-weight exercises. Each exercise last 30 seconds and there is 10 seconds between exercises.
Encourage employee fitness by providing a small workout area where employees can go rejuvenate themselves (no expensive equipment needed). Instead of designated coffee breaks, encourage your staff to take their fitness breaks as needed and as they are able.
For employees wanting to learn new skills or take courses while on the fly, consider Quizlet.
It allows them to study anything, anywhere. The app has millions of study sets, or you can create your own flashcards to learn new procedures or facts that impact your business.
For the goal-oriented, there is Strides.
It is all about helping people to build new habits and reach new goals.
For free, you can log in 10 habits, goals or projects you want to move forward at a designated pace. It will send you reminders when needed, and congratulations when you achieve a goal. There is also a premium package if you have more than 10 goals.
If your employees live in London, Paris, Berlin, Madrid, Barcelona, Milan, Rome, New York City, Chicago, Boston or Washington getting around their cities can be accomplished more efficiently with the app City Mapper.
It helps them figure out the most efficient route to get from one city destination to another, or even the most cost-effective way.
It's also great for employees who are visiting those cities to do business and are not as familiar on how to get around.
Can there ever be too many to-list apps? A great one is Clear. It is charmingly simple to use, which is likely why more than 2 million people worldwide organize their days and weeks with it.
It give you your overall list each day along with an easy way to check daily for special reminders. Its basic format is easy to use and it is easy to prioritize your tasks in it. A great additional feature is that you can add free form notes. Clear also syncs with your other digital devices.
To be the epitome of efficiency, your employees may need Boinc. This is an app that its creators describe as harnessing the unused computing power of your Android device to run jobs for scientific research projects.
It does this only when your device is plugged in and charged. It doesn't drain your battery or use up your data limit. It allows you to study disease or predict global warming. You can choose from projects in a wide variety of scientific areas.
In other words, you can be involved on a broad scale in projects that can seriously impact our world Stimulate Employees efficiency.
---