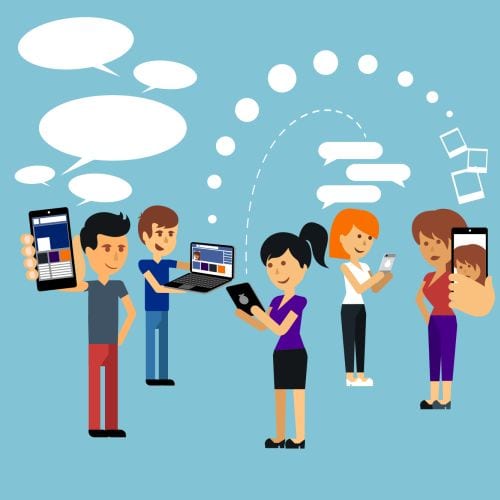 Blended Learning Offers New Strategies For Corporate Training
As technology improves and advances, businesses are constantly seeking new ways to augment their daily operations on all levels with new tools and services. One area that has received much attention in recent years is employee training. The arrival of digital platforms and cloud-based computing software has provided HR professionals with a wide variety of tools to enable them to explore different approaches to training employees.
New and more accessible web-based and e-learning programs mean that HR professionals can make use of a variety of methods as part of training, not just classroom-based or written materials. This approach, which involves electronic learning spread out over many forms of media, is referred to as blended learning, and is quickly demonstrating itself to be a popular choice in the training world.
Understanding blended learning
Blended learning is more than just online course software. There is, of course, a strong element of elearning course software involved, but the trick to successful and effective blended learning programs is to integrate the online elements with direct, often face-to-face practice and interaction.
One of the key elements of blended learning in recent years is a focus on developing soft skills in addition to job-specific business knowledge.
"We should revisit the purpose of changing behaviour rather than just transmitting knowledge," Santiago Iñiguez, dean of IE Business School in Madrid, told HR Magazine.
Blended learning, blended benefits
The reason blended learning methods have seen so much success recently is that they approach learning in ways that are more in line with our collective new way of thinking. As the Association for Talent Development stated, the proliferation of the Internet has changed much of how we tend to ingest and process information. Gone are the days when reading a book from start to finish was the most effective way of communicating ideas. In the online age, our brains have adapted to keep up with the much larger influx of information, jumping from one section to another or even from page to page in a nonlinear fashion.
Shorter-term blended learning video modules have proven particularly effective for engaging the 21st-century brain. The ATD reported that such hyper-digestible servings of training material lead to much higher levels of engagement, and greater interest and retention. In fact, 90 percent of training professionals claimed that developing more bite-sized learning practices should be a high priority for companies looking to overhaul their training.
---