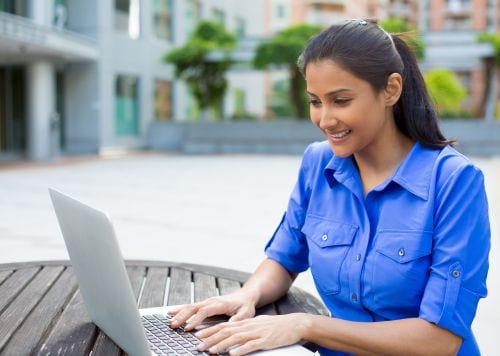 How to Successfully Role Out a New LMS
Selling the need for new technology to your corporate owners and managers is tough, but at its worst, it is still a prelude to the challenge of selling it to your employees once you have managed to get it.
Change is challenging under any circumstances, and people who are used to working one way rarely welcome a chance to work another way. It is the one of a kind employee who jumps at the chance to investigate a new way of doing things. Most people want to do today what they did yesterday because they are comfortable with it and it wasn't too big a hassle.
That's something to keep in mind when it comes time to roll out your company's new Learning Management System (LMS) that you spent months arguing to secure, and even longer selecting the best one, and getting it ready to train your staff.
So many times you can get bogged down in ensuring the system is properly installed and all the bells and whistles are working that you unveil it without the most important component to sell it: relevant content.
The biggest mistake you can make in rolling out your new LMS is to release it either too empty or too full of training opportunities.
If you prompt the drum roll and then have your staff open to an empty bank of features, you can expect cynicism to be the response. On the other hand, if you overdo it and they open it to discover 70 courses they can take immediately, they will be so overwhelmed they will just log off again in shock.
Offer relevant content of high value and do it as attractively as possible with simple messages and clear instructions. Employees need to know at first glance what the learning priorities are and see a reasonable approach to tracking their training. That means not too few courses, but not too many to start with.
You can use some of the material that already exists, but invest time in updating it and refining it so that even the familiar looks brighter and better.
Categorize options and ensure that you use guidelines to lead employees in the preferred direction for them to travel.
Make sure that you do your homework on all the small stuff that will be incorporated into your presentation. For example, you do not want to find when you are illustrating how your courses now contain videos that the corporate firewall blocks YouTube video viewing. Those are little mistakes that will confuse your audience and create a negative response before you even get started.
An excellent strategy is to select some of your formal or informal employee leaders in advance of your rolling out ceremony and ask them to assess some of the material and give you feedback. If they are willing, videotape them talking about the advantages of learning in this new way and play that testimony as part of your roll-out.
Nothing is more convincing than having the people who are supposed to benefit from a new system talking favorable about it with the surprise and delight of a child discovering they have a new toy that does all manner of magical things.
Finally, if your new LMS system is replacing an old one, make sure that you engage in a seamless transition during your roll out ceremony. The historical proclamation that "the King is dead, long live the King" meaning one has died and a successor is in place, is your goal here.
If it is possible to arrange it, have the old LMS put off line even while you are doing the roll out of the new one so there is no going back. A new way of learning is in place, and all that remains next is discovering it with delight.
For more information on how to roll out a new LMS, contact SkyPrep today!
---