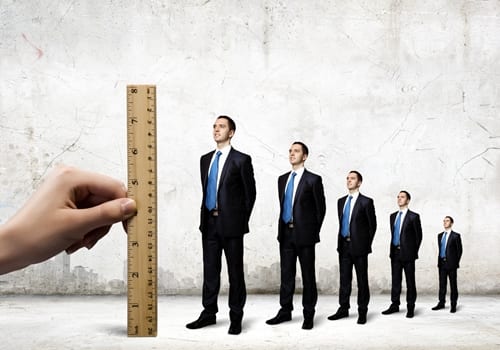 Improving Leadership Development Initiatives
It goes without saying that it's in a business' best interest to prepare employees for possible leadership roles down the road. Having a strong pipeline of prospects ensures that when big HR changes happen, the company's productivity doesn't suffer. However, nurturing staff members' leadership skills has proved to be a difficult task for many organizations in a variety of industries.
Going forward, these efforts will be more crucial than ever. As the retirement boom looms ahead, firms are facing the loss of many skilled, knowledgeable and capable workers. The younger talent being hired, while boasting great potential, doesn't have the advantageous experience that can drive growth across the organization. That's why many businesses are beginning to focus their attention on leadership development programs. By leveraging training software and other advanced technologies, for example, firms may be able to foster leaders within their organization more quickly and cost-effectively, while appealing to the learning styles of millennial workers.
Shifting priorities
According to Deloitte's 2014 report on Global Human Capital Trends, the No. 1 challenge that business and HR leaders are facing is leadership development, with 86 percent of survey respondents citing this as their main concern. As a result, the majority of these firms also admitted that they are making these issues a priority right now. In fact, 38 percent of respondents said leadership was an urgent issue, while 48 percent stated that it's important and only 3 percent believe that it's not important at all. While it's positive that companies realize the value of these initiatives, it seems that respondents aren't ready to tackle the challenges ahead. Only 13 percent of organizations feel they're doing an excellent job in developing leadership programs, and 51 percent are not confident in their ability to maintain consistency in these initiatives. Furthermore, 66 percent called their efforts to provide leadership programs for millennials "weak."
Josh Bersin, principal and founder of Bersin by Deloitte, noted that this is could be highly problematic for businesses. He explained that millennials are drastically changing the workforce, fueling new expectations and bringing new talents to the table. If organizations aren't able to nurture younger talent and develop their leadership skills, the future of that company is uncertain.
New approaches
A separate but related survey by Brandon Hall Group had similar findings. In this study, a whopping 75 percent of organizations admitted their leadership development programs are not effective.
"Our research shows that organizations are falling woefully short with their strategic leadership development programs, which will inevitably result in frustration and dissatisfaction amongst all employees and damage organizations' ability to grow and compete," said Laci Loew, principal analyst at Brandon Hall Group. "This is a wakeup call for organizations to invest in their leadership development programs now to address this widening leadership skills gap before it causes lasting damage."
Not all leadership initiatives are created equal – so how can companies see the results they're seeking?
Brandon Hall Group's survey revealed that 56 percent of organizations lack a specific strategy for leadership development. However, 63 percent of firms with formal strategies in place saw an improvement in most of their key performance indicators. Interestingly, that figure is 76 percent better than firms with no plans for these programs. Additionally, survey respondents that rated their leadership development efforts as very or extremely effective allocated an average of 60 percent more resources on their budgets for these programs than those that said their efforts were only slightly or not at all effective.
Clearly, it will be imperative moving forward for businesses to invest time, money and effort into dedicated leadership development strategies. It's also crucial that organizations view these efforts as ongoing. HR heads and managers can create online courses to continually enhance their employees' leadership skills. Failure to approach these initiatives in a formal way could hinder the consistency and success of leadership programs, meaning firms won't be able to leverage all of the benefits.
---