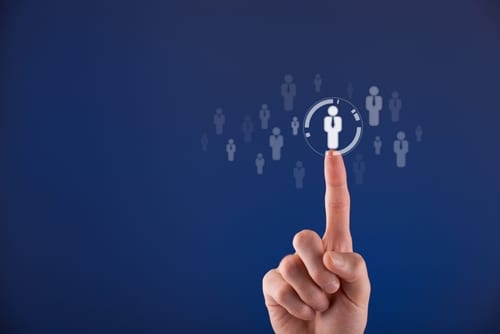 How to Keep Your High Performers
Dealing with turnover is a natural part of any business – and in fact, it can be helpful to bring in employees with new ideas and talents when others leave. However, there are certain staff members who truly stand out among the rest – whether because of their work ethic or leadership potential – who are worth retaining. A company's success depends on keeping these high performers, and furthermore, ensuring that they remain happy and motivated.
So what is the key to making these standout workers want to stay?
Make training ongoing
One of the biggest mistakes that businesses make is treating the training process like a one-time deal. High performers are exceptionally curious, with an active mind and a constant desire to learn. Leveraging online training software can allow you to continue building on your high performers' strengths while recognizing their weaknesses. By tracking their progress on various training sessions through a learning management system , you may discover valuable talents you were unaware of that could be useful in certain aspects of your business. Meanwhile, you'll also be able to identify areas for improvement as well. Inc. magazine noted that it's also important to establish opportunities for advancement within your organization. The source advised that it can be beneficial to set aside some time with your top employees to devise a plan with specific goals and training requirements along the way.
Conduct stay interviews
You hold interviews to hire your staff and you hold exit interviews as well. So why not conduct them in between? Peggy Pedwano, human capital strategist at Halogen Software, told HR Morning that stay interviews are crucial as they can reveal what makes top performers "tick and stick." By finding out what it is that inspired high-performing employees, managers can then do whatever is necessary to keep those staff members engaged and excited about their work. Additionally, this is a great opportunity to find out what benefits or other aspects are important to your top staff members so that you can ensure their needs are being met. While Pedwano explained that these interviews don't necessarily need to be formal, she was adamant that it's imperative to have these staff interactions on a regular basis.
Ask for their input
Ignoring your top workers' opinions is a surefire way to drive them out. That's why it's critical to get their input as often as possible, whether through surveys or informal interactions, and always follow up on any issues, complaints or questions they have. Laura Kerekes, Chief Knowledge Officer for ThinkHR, wrote for TLNT that keeping the lines of communication open and actively seeking feedback demonstrates respect, which is what fuels employee loyalty.
---