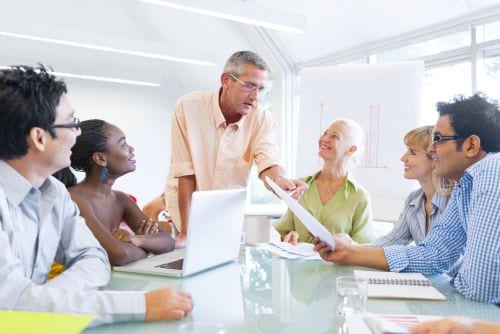 5 Tips for Effective E-Contracting
Sometimes, keeping work in house isn't enough. Developing employee skills and training employees in an online training software is the best method of internal growth, but sometimes finding contractors is the best short-term solution. Organizations looking to hire contractors have a number of options these days. On the one hand, the old model of releasing formal requests for proposals, waiting for responses and issuing formal awards still predominates for larger, long term, service contracts.
On the other, organizations are increasingly looking for solutions through e-contracting for their smaller, short and medium term needs. Though comfort with online contracting sites is growing, some organizations remain resistant to the brave new world out there. The reluctance is certainly understandable. A quick look at services like E-Lance and oDesk can sometimes give the impression that these places are akin to the wild west. Others are reluctant because of internal policies and preferences for hiring locally or nationally. Yet, even these concerns can be effectively put to rest if you approach online contracting from the right perspective. Beneath the surface e-contracting services are generally well structured and reliable systems for finding contractors to suit a variety of needs and organization profiles. By following these five simple tips you can learn how to integrate online-contractors into your workflow in an effective and efficient way.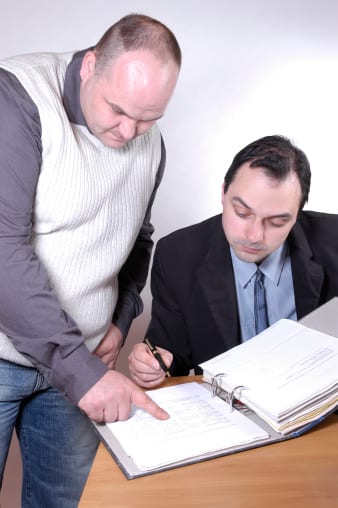 1 – Develop a coherent policy for handling online contractors: Even though many online contractors are hired for part-time or short-term work, it is important to have a clear policy for how to manage their role within the organization. This means appointing responsible individuals to manage the contracting and collection of work and a set of standards for evaluating proposals.
2 – Go beyond e-contracting site reviews: E-contracting sites try to make things very easy for perspective employers. They offer reviews and work histories for their online contractors. However, this is only one piece of information you should be looking at. Do a search to find out if the contractor in question operates outside the online environment. Do a Google search to see what other information you can pull up on them or their organization. This will help you better distinguish the serious professionals from the hobbyists and get the right fit for your organization.
3 – Test them out when hiring for larger projects: If you have a lot of work to be done, try starting with a small sample to test out a potential contractor. If you are happy with their job, then offer them a more long-term or comprehensive arrangement. This lets you get a sense of their capabilities and suitability before committing.
4 – Understand the place of micro-contracting in your organization: Sometimes your organization has only a few small bits of work. Ask yourself if the data entry or simple Internet research you need accomplished is really the best use of your regular employees' time. For certain straightforward small tasks consider contracting them for a fixed rate. This can free up your regular employees to do work higher up the value chain while giving you an extra pair of virtual hands.
5 – Be aware of how certain online contracting sites protect their users: Different sites have different policies. Some guarantee protection on fixed rate and hourly contracts, other only on one form, some offer no guarantees. Pick the site that best reflects your needs and stick with it to help build your status as a reliable and pleasant client to work for in order to attract and retain the best e-contractors.
The world of online contracting is growing. Most services are flexible and reliable offering you a new way to attract talent or even recruit perspective employees should the contract work become a more regular need. As long as your organization does their homework, online contracting can offer an excellent way to enhance overall productivity.
---