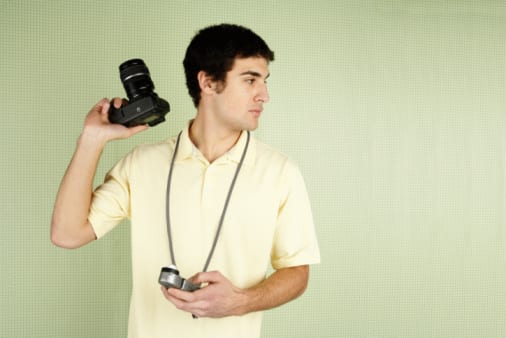 What Can Recruiters Learn From a Candidate's Hobbies and Interests?
Normally when a recruiter or hiring manager reviews a resume or conducts an interview, they tend to focus on the hard information like an employee's skills, training or experience and little attention is paid to the hobbies and interests. But, is this right? Should a candidate's hobbies and interests be rightly ignored or can recruiters learn anything useful about a candidate from their hobbies and interests?
Well, in the current climate where the idea of hiring for cultural/personality fit as much as for skill fit, is very much en vogue in recruiting circles, an employee's hobbies (which can be an indicator of personality) are becoming a more important candidate selection criteria. This is exemplified by the findings of a 2 year study into the hiring practices of professional services companies, by  the Kellogg School of Management, which revealed that not only was recruiting for cultural fit very much the 'thing', but that employers were assessing cultural fit by looking at the hobbies and interests of the candidate. You may find this hard to believe, but in these top professional service companies, hobbies and interests, (that were in tune with the culture), were more important than qualifications or experience when choosing a candidate.
So, as you can see, top businesses do assess candidates based on their hobbies and interest, but is there any science behind it? Can they really learn anything substantial about a candidate based on their hobbies and interests? Well, there are three studies which suggest they can, and we have shown them below.
Firstly, a study by Ernst and Young has revealed that executives (especially women) who have team sports in their background either while at school, college or at work were occupying higher managerial positions than those without sports. So, it seems that competitive team sports could be an indicator that a candidate is ambitious, a high achiever and an effective team player or leader.
Secondly, Fortune Magazine reported on some third party analysis which revealed a connection between endurance sports and high achievement in business. Yes, they showed that the average income of marathon runners and tri-athletes was well above the national average, which suggests that partaking in endurance sports could be an indicator of high potential status in a corporate sense.
Also, the University of Bristol  showed that employees who engage in exercise before work are more productive and mentally engaged. So candidates who regularly engage in sports before work or at lunch time may be more effective.
Of course most of the empirical justification of hobbies as a potential selection criteria relate to sports, but this at least shows that hobbies can correlate to personality and behavioural potential in the workplace. But, analyzing hobbies and interest is thought to be less reliable than personality profiling and behavioural interviewing so it should ideally be a secondary selection factor.
Another thing which should be considered is an absence of hobbies and interests in a person's background. This could suggest that they do not have good work life balance or enough stress release outlets, which means they could be susceptible to burnout and stress related inefficiencies in a demanding corporate environment.
So, as you can see, employers can learn quite a lot about a candidate by studying their hobbies and interests or lack of hobbies and interests – and it could be time to start training your managers on how to assess candidate's hobbies and interests during the hiring process.
---