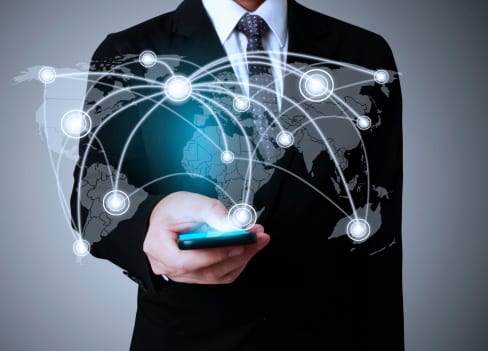 Online Employee Orientation
Employee orientation is an essential, but often frustrating part of any hiring process. New employees often want to dive right in to their new job and employers are equally eager to put them to use and train them, by getting them enrolled into online courses in an online training software. However, it's essential that new hires understand the culture of the organization they are joining and figure out how to fit in. New employees need a fast introduction to their new workplace that gives them the essentials, but doesn't overwhelm them. For both employee and employers, orientation is about getting their new relationship off on the right foot. Employee orientation also provides the opportunity to ensure that standards and best practices are maintained.
The trouble with orientation is that it can often be overwhelming. It can sometimes be too long, or too detailed. In other cases, it can overwhelm new employees by trying to cover too much information in too short a time leaving only the most superficial impression. Even more problematic is that new employees can receive mixed messages if those providing the orientation go too far off script. The results can be disastrous. Employees can develop bad habits that need correcting later on. Employees who were excited by their new job can suddenly have all the momentum and enthusiasm drained out of them by boring or monotonous orientation programs. All this can lead hiring managers, human resources professionals and employees to begin second-guessing their choices.
Employee orientations don't have to live up to their bad reputation. Moving your employee orientation online by using a learning management system (LMS) can solve most of these issues. The flexibility of an LMS allows human resources professionals to design engaging content. Videos, presentations, games and interactive maps and charts can all ensure that the employee orientation module is delivered effectively and colourfully in a way that engages new hires. The flexibility of an LMS also allows human resources professionals to tailor the orientation program to meet the individual needs of new employees and their new roles. Online orientation also eliminates confusion and mixed messages, ensuring that the right information is delivered each time. Furthermore, the standardized learning module ensures the persistence of the orientation process over time. Electronic forms that can be created or embedded in most LMSs allow new employees to seamlessly complete necessary paperwork as they progress through the orientation program. Finally, online orientation offers the chance for employees to provide feedback on the orientation module, helping to improve it over time.
Moving employee orientation online provides an opportunity for organizations to make starting a new job fun and painless for all parties involved. It helps to maintain the enthusiasm and momentum of new hires into their first tasks.
---