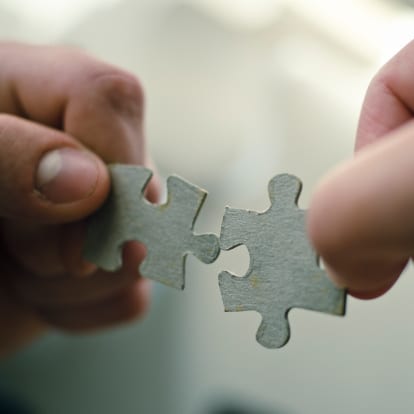 Using Gameful Design to Stimulate Employee Training and L&D
Gamification, or gameful design, is the use of gaming logic and mechanics to engage participants, learners or trainees. Creating enjoyable content is always important to stimulate better learning, eLearning, or online training. Gamification has been shown in a number of studies to improve learning, project timeliness, return on investment and data quality. Gamification works because it mimics the engrossing qualities of games, by promoting competition, providing rewards and situating activities within a narrative. Gamification has been applied in a number of contexts including marketing, micro-finance, and employee productivity. Its potential applications are also catching on in the world of education where gamification promises to transform learning.
Training without gamification can become dull and remote for trainees very quickly. Standard training's explicit and narrow focus on mastering new information can actually generate greater resistance to change. In contrast, making training feel like a game builds positive associations for the learner between the new initiative and its use, bringing more staff on-board. In an in-person training environment, gamification can take many forms, including passing out small rewards for correct answers or having teams compete against one-another to solve a puzzle. In an e-learning environment, gamification follows some of these same basic forms, but adapts them for a different set of social circumstances. For instance, along with material rewards, e-learning can also offer awards in the form of special badges and achievements which help to demarcate a narrative progression through the training module, or special accomplishments, personalizing the learning journey. Gamification can also mean turning content into actual games. Why not turn a new set of vocabulary into a game of hangman or trivia to help trainees master the new information? You can also use e-learning software to divide learners into teams and then give them a task to complete in competition with other teams emphasizing collaboration and competition at the same time. In some cases, you can let your learners apply their new knowledge by completing simulations with multiple choices and outcomes, like a choose your own adventure game. Games can also be used to raise awareness about ongoing issues that need to be addressed. Sometimes the cumulative effect of poor customer service is invisible to individual employees. Turning customer service into a social game can highlight individual abilities and show the overall cost of failing to effectively meet a customers needs. Gamification can also help communicate and assist employees in embracing organizational values by situating them in a wider narrative context. Games are also interactive, meaning that training based on the principles of gamification should allow space for employees to provide feedback, reflection and suggestions.
Gamification won't solve all of your training dilemmas. However, it is a powerful tool to help employees connect with new material and buy in to change. By making learning fun, informative and hands on, gamification offers the possibility of increasing overall employee engagement. Games and play may seem to fit awkwardly into the world of work. But where the goal is enhancing learning or raising engagement and productivity, gamification offers an exciting new opportunity for employers in numerous fields.
---
2 responses to "Using Gameful Design to Stimulate Employee Training and L&D"