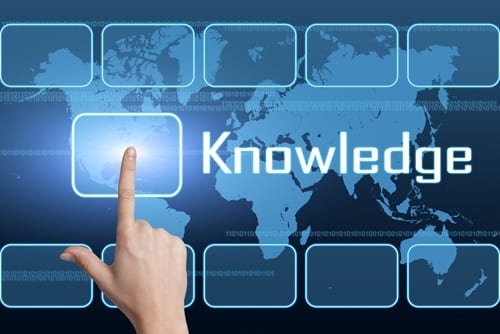 E-learning Software Plays a Rising Role in Health Care
A core element driving competence in the health care industry is the transfer of knowledge. It's crucial that hospitals and clinics invest in the latest educational technologies, as the speed at which physicians and other staff can absorb information may potentially translate to more lives saved.
Health care has come a long way in terms of embracing IT for more progressive and effective medicine. Particularly as this industry often faces challenges in regard to budgets and resources, e-learning software presents a valuable solution. It goes without saying that it's critical for those in the health care industry to be thoroughly educated, and realizing each individual's maximum potential may depend on leveraging digital tools. As health care is a fast-paced realm, professionals depend on quick access to information from anywhere and at any time – something that online education course software can provide.
A surge in e-learning services
It's no surprise, then, that the e-learning market has demonstrated staggering growth, specifically in health care. In fact, a new report from Ambient Insight revealed that the revenue of the U.S. corporate market for e-learning products and services is predicted to reach $7.1 billion by 2015, and the growth rate of these solutions in the healthcare sector will be an astonishing 45.1 percent.
A primary reason for this growth, according to a forecast from the U.S. Bureau of Labor Statistics, is that the healthcare industry will add more new jobs than any other sector over the next four years. The agency predicts that there will be a 20 percent increase in prospects for medical billing and coding specialists alone. However, as noted in the BLS Occupational Outlook Handbook, this sector is only promising for individuals who have adequate training – and those who are interested in pursuing this profession may find that e-learning is beneficial for giving them a convenient education.
Overcoming obstacles
AudioEducator explained that while training is a key part of ensuring high performance on the part of medical billing and coding workers, there are a number of obstacles including personal errors, an overwhelming workload and high employee turnover that can hinder these professionals' productivity. Since billing and coding demands are constantly evolving, it's important that health care facilities are able to keep up by training professionals in a timely manner. Fortunately, e-learning is a highly time-effective way of transferring knowledge to medical workers. Not only is online instruction ultra flexible, it fuses different learning styles and allows users to take in information at their own pace and however or wherever they are most comfortable.
Dr. Joaquin Blaya, the founder of eHealth Systems, research fellow at Harvard Medical School and consultant for Boston-based Partners In Health, reported on this topic in GlobalPost, explaining that the high cost of training has proved to be a major challenge for the health care community. He emphasized that the best way to address the lack of educational opportunities for health care professionals is e-learning. According to AAC medical and surgical clinic, many hospitals and clinics all over the world are already taking advantage of online learning technologies. The source noted that the Midwest Center for Life-Long-Learning in Public Health in association with the University of Minnesota, for example, has already developed nearly 33,510 hours of online education courses for public health workers.
---