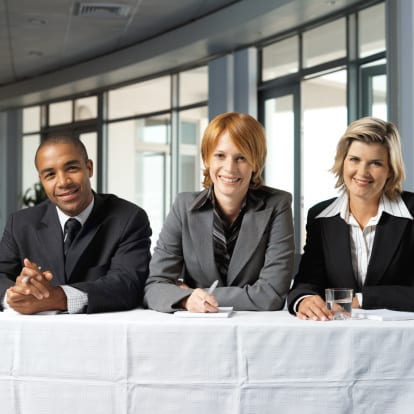 How Training Can Help Turn HR Into a Profit Center
HR has had a hard time of it during the economic slow down and recession. Being a cost center (and arguably being one of the less fashionable corporate cost centers), HR has been vulnerable to budget cuts in areas such as head count and training, during this slow economic period.
In fact, training is often one of the first budgets to be hit during a recession, with one report showing that the US corporate training budget shrank from $58.5 billion to $56.2 billion in 2008, at around the start of the last recession – and is slowly recovering now. 
HR (and in particular training budgets), are often viewed as an expendable cost center, a 'nice to have', making them a sitting duck during hard times and a clear target for downsizing.  This is damaging for HR team morale and limits the effectiveness of the HR team, lowering its perceived value in the business.
Demonstrate ROI to protect HR Budgets
So, what can HR and in-house training professionals do about this? The obvious strategy is to align your HR function with current HR thinking, which says that HR should be demonstrating the ROI that the HR function brings, e.g. for every £1,000 investment in HR, there is X.X% increase  in productivity, or X% increase in profitability.
Now, the underlying mathematics and mechanisms of this ROI approach to HR are complicated, but if you can make it work, and build a cogent business case for the added value that HR brings, you will secure more investment and protect your department during recessions.
But, the problem with this approach is that much of this ROI business case is built on correlations and not direct cause and effect. This means its hard to prove that these HR interventions definitely caused the observed performance increases,  which can weaken the HR ROI business case and mean HR is still vulnerable at times of extreme downward pressure on budgets.
Internal Charging Model
So, with there being some vulnerability in the HR ROI business model, HR needs to build a stronger case to ensure its existence during hard times. HR can do this by adopting an internal charging model.
In this situation, your HR team would charge out its services to the business at rates below that which it would cost to source your services externally, to firstly demonstrate that in-house HR is a better option than outsourcing. But, secondly you want to show that your HR team is cost neutral or arguably profitable. This will be a powerful case that will help to protect HR and its budgets when it comes to downsizing. But, it does have weaknesses as it is virtual income, and the business will still see real cash going out to pay HR bills,  while not actually seeing hard cash coming in to pay for your HR services. Its virtual income and real outgoings.
Profit Center
Therefore, why not take it to the next level and actually start generating real revenue from the in-house HR department and become a bonafide profit center. The way to do this is to sell some of your HR services to external customers. This is not new really. IBM do it; their Global Process Services is effectively an in-house shared service center of excellence that has been made available to the market.. Why not do the same?
Training to the rescue
A great place to start is through training courses. Why not develop your own training courses (or buy them in) in areas of management, leadership, communication, soft skills etc… and deliver them in-house, but market and sell them to external customers. Your HR department and particularly your training organization will be in effect doubling up as an internal HR service and an external training consultancy. Your training department will be generating real income which could easily pay for your training department, making it genuinely profit making, raising its reputation and safe guarding it during recessions.
---