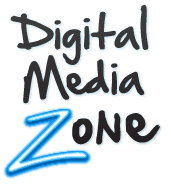 SkyPrep Online Training Software Joins the DMZ Family
Who says Silicon Valley is the king of innovation?
This past week, we've been busy moving offices and settling into downtown Toronto's Ryerson Digital Media Zone – an incubator for Digital Media companies that innovate and continue to push the tech industry to new heights. In the short time our online course software has been here, some amazing work has been done as we are seeing first hand other companies like ours that are researching, developing and selling cutting-edge technology.
We're thrilled being considered one of Canada's leaders in innovation and software, and being a part of the awesomeness that goes on everyday at the DMZ. Being around all of these young, bright and energetic entrepreneurs will be a phenomenal experience for us, and ensures we continue to push the envelope providing the best and most innovative solutions to our customers.
Excited to see what the future has in store DMZ!
---