Updates (custom certificate / content upload)
Upload content directly from a course:
Upload content directly from your course into your material/content repository (re-use documents in any other course).
Your content such as Power Points, Word documents etc, can easily be added into different courses.
Create quizzes directly from your course. (Quizzes can be used in any of course courses).
Send us your custom certificate:
Clients who want to use their own certificate instead of the standard SkyPrep template, can now send use their own HTML certificate.
Each course can have it's own certificate.
Use your own design that represents your brand.
---
Improve Your Online Training Today With SkyPrep!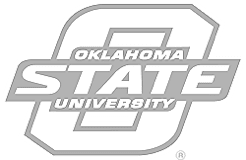 SkyPrep Inc. provides integrated corporate e-learning solutions to help top companies facilitate online training and knowledge sharing in their organizations.
hello@skyprep.com
1-855-SKY-PREP
1-855-759-7737
550 Queen Street East, Suite 335
Toronto, Ontario
M5A 1V2
Products
Resources
Solutions
About SkyPrep
Support
Get the latest in tips, information on eLearning, training and HR best practices from the experts, and sign up for our newsletter!