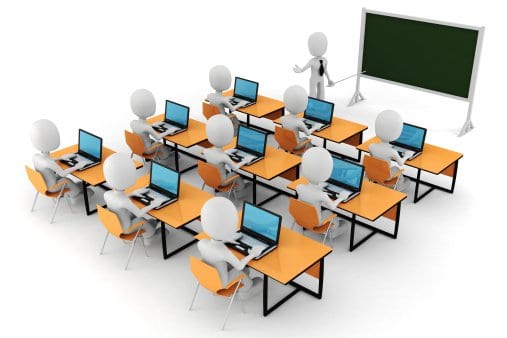 How To Use The SkyPrep App
You've signed up to SkyPrep and you're ready to get your program running. From the minute you use it, you'll find that our online training software is simple and intuitive. It's designed for use by anyone, from those who are extremely tech-savvy to those not tech-savvy at all. Yes, that includes those of you who are moderately tech-savvy.
Regardless of user, the goal is one and the same; an easy-to-use online training solution. You'll find it's effortless to navigate through the app since every feature you need is just a couple of clicks away.The learning curve is nonexistent, but here's a quick run-down of some of the more important pages you'll be using.
The Dashboard
The Dashboard is a brief summary of everything that's been going on in your training platform, and is the first page you'll see anytime you login.
It includes:
The users in your system who have most recently logged in
Notifications, including who recently passed or failed a course and any short-answer exam questions that require grading
Any favorite courses you've created a shortcut for
Be sure to watch the short video that shows you how to create courses. It's on the right side of the Dashboard.
The Teaching Tab
The Teaching Tab is where you create your courses and includes three pages; the Course Manager, Material Manager and Exam Manager.
Material Manager
Upload all of your teaching material (including documents, videos and images) to SkyPrep
Create text documents, if needed, straight from SkyPrep
Organize your material using folders
Exam Manager
Create a bank of exams, which can include multiple choice, fill in the blanks, true/false and short answer type questions
Set time limits, passing grades and other exam specific parameters
Organize your exams by category
Course Manager
Create full-fledged courses, selecting items you have from your Material Manager and Exam Manager
Put these items in any order you want for your course
Reward students who pass your course with certificates
Any items in your Material Manager or Exam Manager can be used any number of times, in any number of courses.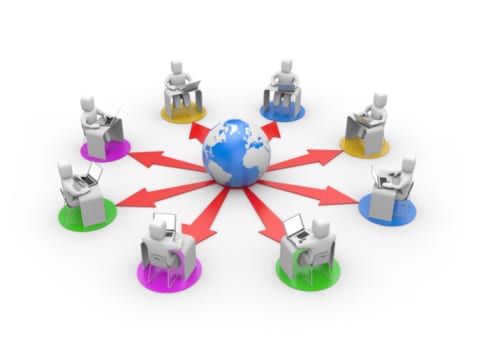 The Users Tab
The Users Tab is where you create and manage all of the users in your system. It includes two pages; People and Groups.
People
Add users to your system
View user profiles by clicking their name to view courses they are enrolled in, course history, assigned groups etc.
Edit a user's account information
Groups
Groups are used to organize users in any way you'd like. You can enroll and unenroll entire groups into courses, allowing you to manage batches of users, instead of each user individually.
If you need any more help, check out the FAQ page.
We've also got a line of feature updates and upgrades coming soon, and we'll be discussing those shortly.
---