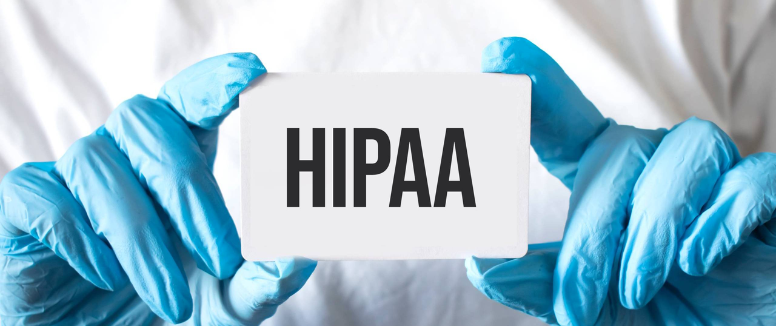 HIPAA Compliance: What Is It?
The Health Insurance Portability and Accountability Act (HIPAA) is a United States federal law enacted in 1996. It sets standards for the protection of confidential patient health care information, also known as Protected Health Information (PHI). HIPAA outlines stringent regulations aimed at protecting individuals' medical records and other personal health information provided to health plans, doctors, hospitals, healthcare clearinghouses and other healthcare providers. It sets up stipulations to protect individuals' health information, guaranteeing them the right to control its use and disclosure. HIPAA also gives individuals the right to request copies of their health records and request corrections to them. Furthermore, it outlines provisions for reporting security breaches and outlines civil and criminal penalties for violations of its regulations. 
5 Advantages of HIPAA Compliance
1. Improved Security of Personal Health Information
HIPAA compliance helps protect sensitive personal health information (PHI) from unauthorized access and ensure that only authorized personnel can view PHI through the use of various safeguards, such as authentication, data encryption, access control, and physical security measures. This helps to protect patients' personal health information from being accessed by unauthorized parties and reduces the risk of data breaches due to unauthorized access. Additionally, access control measures help to limit who can access PHI and when, helping to maintain patient privacy.
2. Data Integrity
Data integrity is an essential component of HIPAA compliance. The HIPAA Privacy Rule requires organizations to have measures in place to ensure that protected health information is kept up-to-date, accurate, complete, and protected against unauthorized modification or deletion. This ensures that records are accurate and reliable, preventing unauthorized access to data and protecting against data loss. Having such measures in place helps maintain the accuracy and integrity of data over time, reducing costs associated with data breaches and improving patient trust.
3. Patient Privacy
Patient privacy is one of the main benefits of HIPAA compliance. HIPAA provides a set of regulations and standards that help ensure the security and privacy of protected health information (PHI). These regulations put in place measures that safeguard data from accidental or intentional unauthorized disclosure, helping to create a trust between healthcare providers and patients. HIPAA also requires the use of strong encryption technologies and data protection mechanisms, restricting access to PHI to only those individuals who need it to carry out their job responsibilities. By complying with HIPAA, healthcare providers can ensure that patients' personal data is kept private and secure.
4. Risk Management
Risk management is an important part of HIPAA compliance. Following guidelines around how to protect, use, store, and maintain personal health information (PHI) can reduce the risk of a data breach and help organizations manage any data risks that may arise. This includes following policies and procedures around security measures, having employee training programs, and regularly auditing the PHI storage and handling processes. Leveraging HIPAA-compliant technologies can further minimize the risk of a data breach.
5. Cost-Saving
Being compliant with HIPAA saves money in the long run by reducing the risks and costs associated with medical data breaches. Organizations that are compliant with HIPAA's Security Rule are able to better protect their data and reduce security risks and costs, such as fines for medical data breaches. Compliance with HIPAA's Privacy Rule helps balance providing appropriate access to patient medical information with preserving patient privacy and confidentiality. Furthermore, having the appropriate systems and safeguards in place to ensure compliance can help improve an organization's overall operational efficiency, reducing the cost of having manual processes in place. Lastly, companies that are compliant with HIPAA can often qualify for government incentives or discounts for services related to HIPAA compliance.
HIPAA's primary goal is to protect the privacy and security of individuals' health information. Utilizing LMS platforms that are HIPAA compliant is crucial because it ensures that all data associated with Protected Health Information (PHI) is kept secure and private. Without a compliant LMS platform, the data would not be secure and could be exposed to potential threats, resulting in privacy and security risks. Furthermore, if an organization does not use a compliant LMS platform, they could be subject to fines or other legal repercussions for not adhering to HIPAA guidelines.
SkyPrep LMS is proud to be part of the growing number of companies that have taken the initiative to achieve HIPAA compliance. With the help of our robust LMS platform, proactive support, and ongoing feature updates, we strive to keep all of our users safe and secure so they can focus on what matters most to them – learning.
---