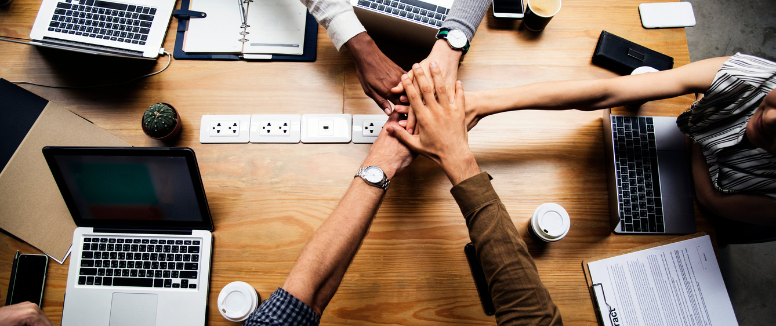 5 Helpful Tips to Successfully Onboard New Employees
Employee onboarding is the process of integrating a new employee with a company and its culture, as well as getting them up to speed on their job responsibilities. It typically includes introductions to the team, a review of job expectations, and training on the company's processes and systems. Onboarding is an important process for both employers and employees, as it helps set the tone for the new hire's relationship with the company. Creating an effective employee onboarding program is important because it sets the tone for a new hire's experience with your organization. It helps them to understand their role and responsibilities, become familiar with company policies, and learn the culture and values of your workplace. Onboarding also helps new employees become productive in their roles quicker and can increase their retention rate and overall job satisfaction. The following are five tips to help you successfully onboard your new hires.
1. Create a Welcoming Environment
Make sure the workspace is clean and organized, provide a welcoming introduction from colleagues and team members, and ensure there is a comfortable area for the new employee to sit and work. Additionally, it is important to ensure the new employee has all the necessary resources to become familiar with the company. Finally, it is important to ensure the new employee is introduced to the team and provided with any necessary support they may need during their onboarding process.
2. Provide Training
Provide comprehensive onboarding and training for new employees. This should include orientation, job-specific training, and information about the company culture and values. Your employee onboarding program should cover important information about their new role, job expectations, and any other necessary information. Your employee training should also be tailored to the individual employee to ensure they are able to meet the expectations of the role. This training can be delivered within your LMS in the form of videos, webinars, virtual classrooms or group training.
3. Assign a Mentor
Assigning a mentor to a new employee is an important part of the onboarding process. The mentor should be someone the new employee can trust and who has a deep knowledge of the company and the role. The mentor should provide guidance and advice throughout the onboarding process, and be available to answer questions and provide support. The mentor should also help the new employee understand the company culture and values, and ensure they are familiar with the role expectations. The mentor should also be available to help the new employee adjust to their new role and ensure they have the tools and resources they need to succeed.
4. Set Expectations
This should include providing a clear understanding of their job duties and responsibilities, as well as any deadlines or goals they will need to meet. It is also important to ensure the new employee has access to the necessary resources to be successful in their role, such as job-specific employee training and any required materials. Additionally, it is important to ensure clear communication between the new employee and their manager or mentor, and to provide regular feedback to ensure they are meeting expectations.
5. Regular Check-Ins
Regular check-ins with new employees are an important part of onboarding and integrating them into the company. These check-ins should include one-on-one meetings, team meetings, or periodic reviews. During these check-ins, managers or mentors should provide feedback and guidance on the new employee's progress, answer any questions they might have, and provide support as needed. Check-ins should also be used to ensure the new employee is adjusting well to the role and the company culture. Additionally, they should be used to ensure the new employee is meeting expectations and to provide resources and support to help them succeed.
An employee onboarding program is essential for any company looking to successfully onboard new employees and ensure they have everything they need to succeed in their role. It is important to provide new hires with comprehensive training that covers the role, job expectations, and any other necessary information. Ultimately, employee onboarding should ensure that new employees feel comfortable and supported in their role and have the resources they need to be successful. To learn more about creating an effective employee onboarding program, request a call and one of our product specialists will reach out to you shortly.
---