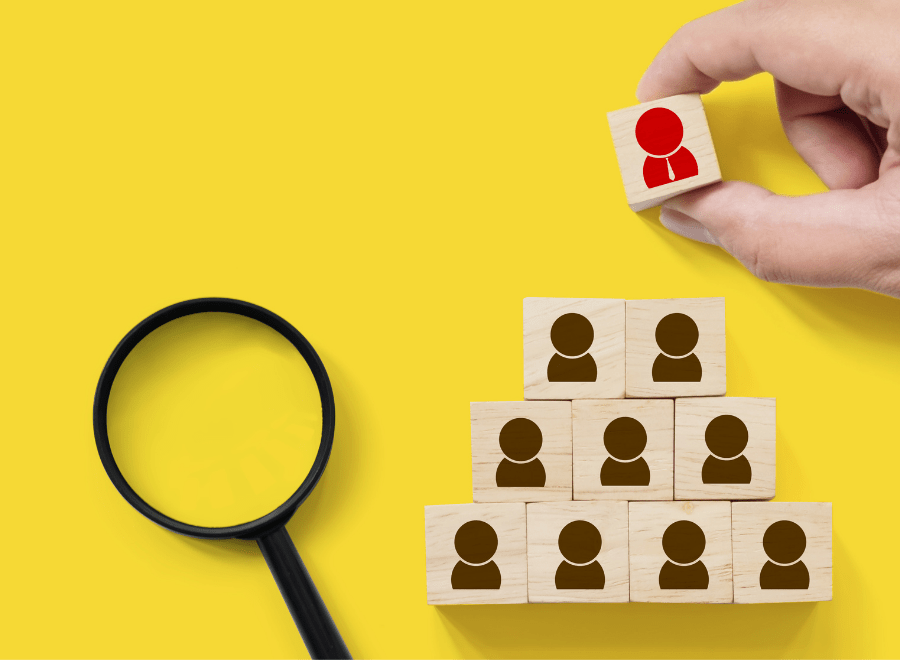 5 Helpful Tips For Recruiting a Retail Manager
Due to the impact of the COVID-19 pandemic, many retailers have suffered tremendously and some have had to lay off staff members. Now, with some signs of recovery being felt in the industry, it finally seems there is a light at the end of the tunnel.
If your retail business is experiencing an upswing, you may find yourself in a position of having to hire a retail manager as things are getting back to normal and getting increasingly busier.
Keep in mind, COVID-19 has altered a lot in the retail industry and you will want to make sure whoever you are hiring has the capabilities to really fulfill the job.
Here are five helpful tips to help you select the right person.
1) Do they have a sales mindset?
You will want to hire a retail manager who has the experience of running a store and managing a team. Ideally, someone who also thinks in terms of KPIs and tracking everything, from in-store sales to staff productivity. Your ideal retail manager should also be detail-oriented.
They should be able to memorise product information, be able to juggle different tasks without getting overwhelmed, and also have a good instinct on how to improve your store in order to influence your customers' purchasing decisions. It is an incredible benefit if they have solutions or ideas to help your business improve customer retention and customer satisfaction.
Lastly, a retail manager that possesses some digital marketing experience in e-commerce, social media marketing, SEO and email marketing will be extremely instrumental to the success of your online store and your business's growth.
2) Are their "soft" skills up to standard?
Determining how your managerial candidates think will give you insight into whether or not they will excel in your retail manager position. It is a good idea to ask them for examples of particular situations or give a few examples of scenarios and have them answer to see how they would handle the situation.
If they will potentially be in the role of managing a large team, you will want to be certain they have the skills to do so. How do they deal with tricky personalities or challenging customers? Are they a good "people person"? Are they good at delegating various tasks to staff members? Are they kind to your other employees and offer advice or constructive criticism?
Are they more solutions-oriented rather than trying to put the blame on others when things don't go as planned? These are some useful questions to keep in mind.
3) Are they good with technology (such as HR tools or Training tools)?
An LMS (learning management system) has never been more important in a post-pandemic world. You can provide your employee knowledge with online training courses, about the latest health and safety information and how it might impact their interactions with customers.
An RMS (retail management system) on the other hand, keeps your store organized, making it easier to quickly locate specific products and track inventory. It also enables staff to gather feedback from customers and may also help with the administering of rewards or loyalty programs. You want to make sure your retail manager is technical enough to navigate and utilize these systems.
4) Are they familiar with COVID-19 protocols?
The retail world has definitely changed a lot since the COVID-19 pandemic. You need to ensure your retail manager understands the significance of COVID-19 safety plans, registering the business as COVID safe and setting up QR codes.
Ask them what they would do in the event that there was a COVID case at your store, or if it needed to shut down. Determine if they are capable of coordinating curbside pick-ups, contact-less deliveries or any other options you may have to consider to keep your business running.
5) How do they act in an unconventional interview environment?
Traditional interviews are usually conducted in an office setting. If engaging in a second interview with your chosen candidates, try taking them onto the sales floor and see how they interact with your existing staff members and even customers. Do they smile? Are they pleasant and polite? Are they naturally engaging?
These are a couple of questions to keep in mind when evaluating the situation. Conducting role-play situations can also help you determine how people interact with others in typical sales-type encounters. It can be a valuable way in helping you decide if that hire is a good fit for your business.
---