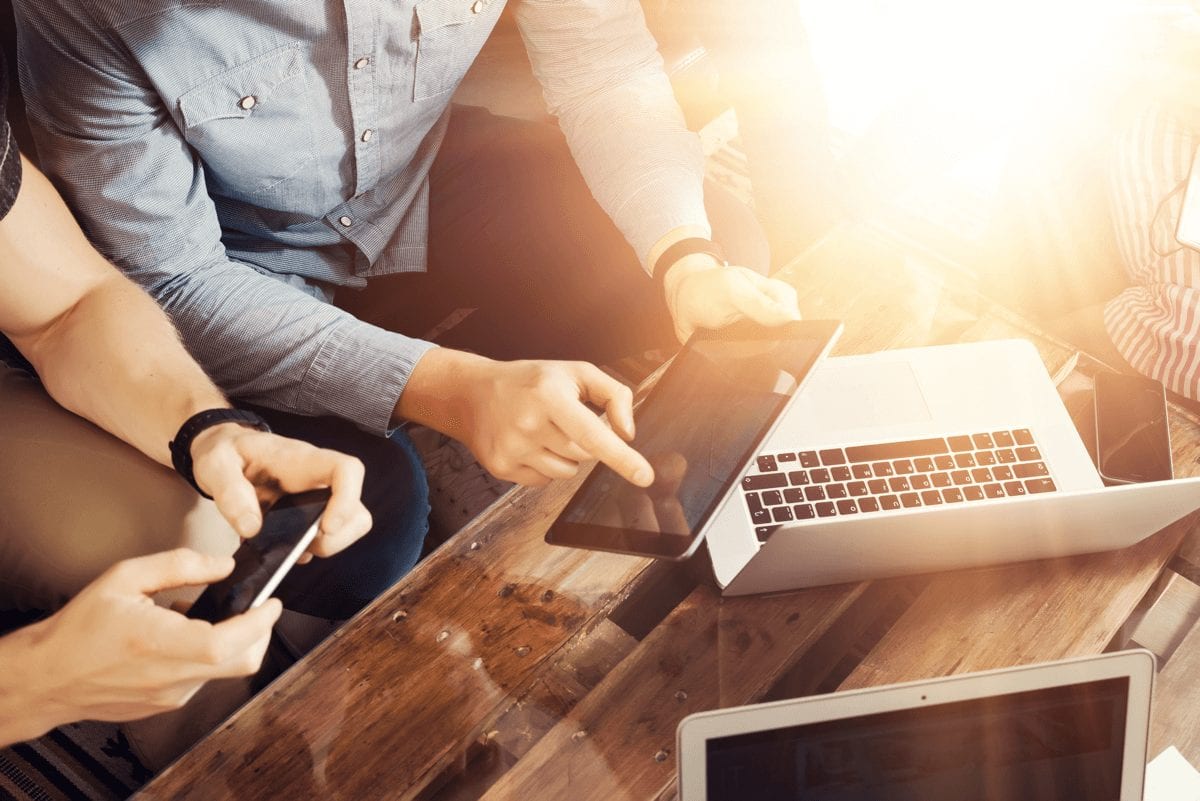 4 Benefits of Corporate Knowledge Sharing
Companies today are gradually recognizing the importance of knowledge sharing among employees as an indispensable element for corporate success. Encouraging a culture of information sharing can facilitate companies in filling knowledge gaps, increasing output, intensifying modernization, inspiring leadership, and much more.
Corporate Knowledge Sharing Benefits
The evolution of corporate knowledge sharing platforms and learning technology is playing a significant role in removing communication obstacles and increasing the simplicity and effectiveness of knowledge sharing. However, according to a survey by Brandon Hall Group, merely one out of three companies have a well-defined information transfer strategy. The survey also revealed that only twenty percent of businesses consider their information sharing exertions effective.
In order to promote knowledge sharing among employees, it is simply not enough to ask them to assist each other. Launching a defined corporate information sharing policy, encouraging a culture of information sharing, and utilizing modern technology to promote such information transfer can drive corporate development and help attain favorable corporate outcomes.
Here are 4 advantages of sharing information in the workplace:
1) Fostering learning environment
Knowledge sharing is one of the key ways of implementing a social learning environment in the office. Organizations that promote learning in the workplace are found to attract more talent, retort rapidly to corporate change, and are more probable to experience increment in staff motivation level
2) Filling Information Gaps
There is no denying the fact that Millennials today are restructuring the workforce. The addition of more Millennials and retirement of Baby Boomers form a generational gap in the corporate knowledge which can hamper organizational development and output. Hence, encouraging a knowledge sharing culture can help fill this information gap by effectively leveraging knowledge from veteran workers.
3) Increasing Productivity and Efficiency
According to a survey conducted by SearchYourCloud, it takes up to eight tries to find a correct search result. It also revealed that one out of three workers spend up to 25 minutes on average to locate the accurate information. This certainly adds up to a significant amount of time consumed unproductively looking for information.
Cultivating a knowledge sharing culture will considerably reduce the time consumed in seeking knowledge, thereby, increasing productivity.
4) Building a Community
Today, every information is available on the internet. It has undoubtedly facilitated companies in seeking information and gathering data at a much faster pace. However, not everything available on the internet is reliable. Using a dedicated knowledge sharing software allows companies to store information in a protected virtual space that is reachable only by those who are approved. This immensely increases the reliability and relevancy of the knowledge being sought.
Having a dedicated knowledge sharing platform builds a community within an organization. Individuals can provide supportive insights as well as revise any formerly shared content that may be erroneous. Thus, incorporating knowledge sharing environment into the culture of an organization can reduce silos and embolden transparency necessary for corporate success. To learn more about the features to look for by the time of choosing a new knowledge sharing platform, check out our blog post in here.
---