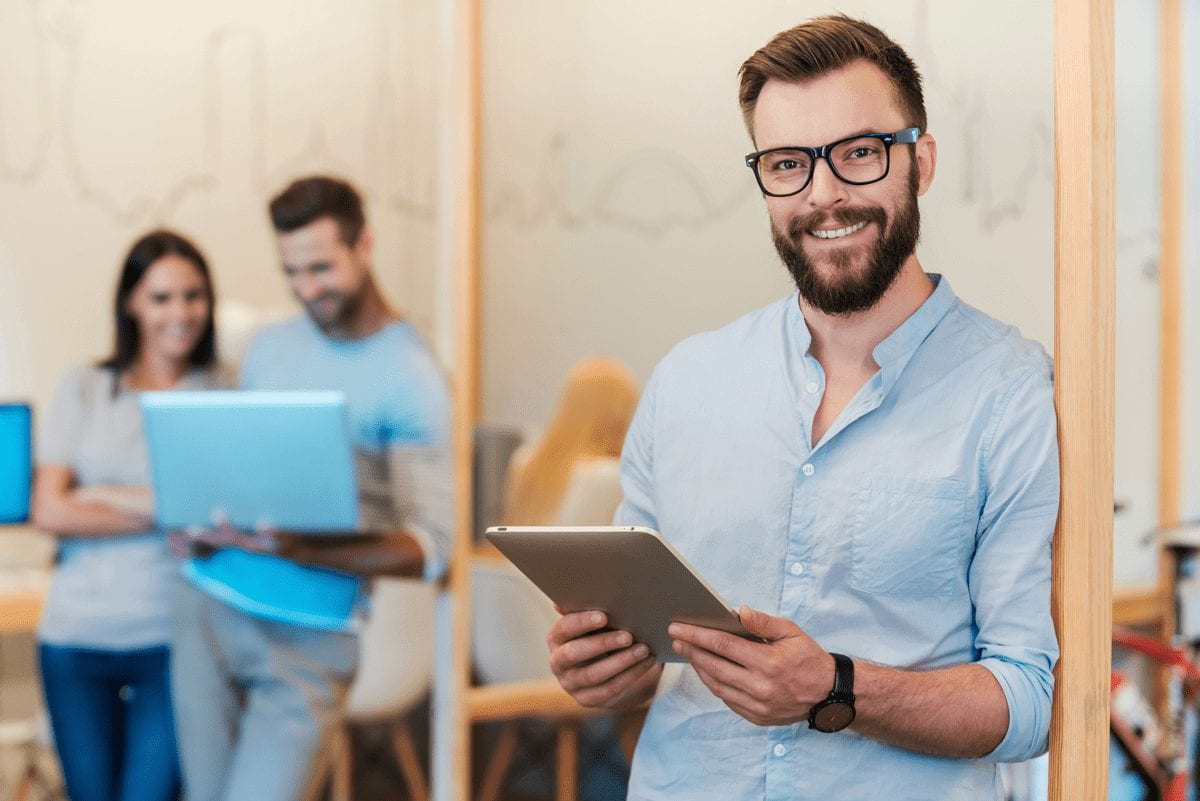 4 Ways to Improve Knowledge Management with Corporate Knowledge Sharing Software
Do you spend more time in the office searching for relevant information rather than working? Are all past experiences, project successes and failures in your company well-documented? Do you think your company is effectively managing knowledge? If not, it's time to focus on devising a proper knowledge management strategy. A corporate knowledge sharing software simply allows your company to effectively share, organize and store organizational knowledge on a single platform.
As an employee, you are bombarded with a nearly continuous stream of information daily. According to David Derbyshire, experts have estimated that the amount of information received by a normal individual over a year is equal to every individual across the globe reading more than a hundred newspapers daily. This surplus of information is making knowledge management gradually more significant for organizations and employees alike.
Why is dynamically managing knowledge imperative for organizational success? There are three crucial reasons:
It simplifies policy making experiences

It promotes organizational learning by developing a knowledge sharing routine

It encourages cultural variation and revolution
Why should you opt for a corporate knowledge sharing software?
Implementing a corporate knowledge sharing platform can deliver more than just providing virtual learning. It can help companies develop better knowledge management practices. Here's why you should invest in these platforms to grasp and organize corporate information:
1) Increased Reliability:
We all have access to the internet in the workplace. With a single click, we can access whatever we want, wherever we want. While we cannot undermine its importance, not everything available on the internet is accurate. Using a dedicated corporate knowledge sharing platform ensures that whatever information is being accessed, it is genuine and reliable. It eliminates the risk of security breach and data contamination by external sources.
2) Dedicated Space for Knowledge Sharing:
In order to manage information effectually, all you need today is a knowledge management platform where that information can be stored and organized. To develop intellectual capital in an organization, an easily accessible and flexible arrangement is a vital foundation. A corporate knowledge management software allows information to stream in both directions and facilitates companies in creating a learning community.
3) Portability:
A knowledge sharing platform can help you connect and collaborate with coworkers in a safe environment. It can encourage a live flow of information through the group while providing well-organized information delivery manageable through numerous devices such as a workstation, laptop, tablet or a smartphone. Whether you are in the office or on customer premises, you'll have every relevant information at your fingertips.
4) Ease of Use:
Advanced corporate sharing platforms today have the ability to integrate with existing platforms your company use. Moreover, they support multiple data formats, hence, you can share any form of information whether it's a video, audio, or a PDF document to preview and import.
Corporate knowledge sharing software also allow easy access to the information right when they are needed. Their smart search options make it easier for users to locate a particular piece of information quickly which greatly expedites the work process.
Owing to the numerous benefits mentioned above, corporate knowledge sharing platforms are a top choice for many organizations when it comes to promoting information transfer and managing internal knowledge. The staff is gradually becoming more flexible, and mobile. Hence, to nurture an environment of learning, companies need to make relevant information easily available to everybody.
If you are interested learn more about the features to look for in a new knowledge sharing platform, you can read our blog post in here.
---