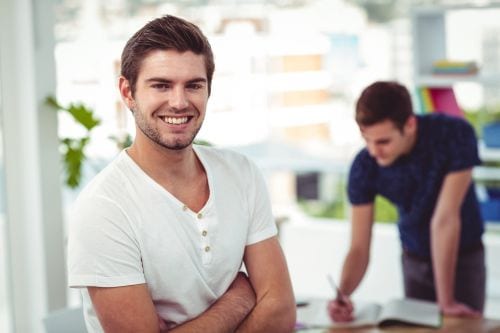 Forget Employee Engagement; Focus on Employee Experience
In the human resources profession as in all aspects of business, the end of one focus is marked by the beginning of another.
For the last five years, corporations and organizations have been scrambling to deal with abysmally low job "engagement" percentages of employees and managers alike.
Ever since the Gallup Employee Engagement survey let us know that only 30 percent of employees and 35 percent of managers are truly engaged with their jobs, efforts designed to draw these workers back into the fold.
In February of this year, just as many companies were ready to accept the reality that maybe they couldn't really find the means to ignite the spark under everyone, they got more news about the situation.
The 2017 Global Human Capital Trends from Deloitte arrived to suggest that rather than keeping our narrow focus on employee engagement and culture, we might be better off looking at employing the employee "experience" as a whole.
The report was soon resonating through the boardrooms of nations and in its wake are a whole new array of tools to gather employee feedback, tools to help our employees stay fit and well, and tools to just help every employee's life be a little easier and a little brighter.
The report, the work of Josh Bersin, Jason Flynn, Art Mazor, and Victoria Melian came out Feb.28, 2017 and is available in full at Deloitte.com.
First of all, it tells us that efforts to heighten engagement did not necessarily work. Their research indicates that an organization's capability of addressing the old issues of engagement and culture has actually dropped by 14% in the past year.
Simultaneously, the problem is not going away and the impact of this disengagement is clear. In the United States alone, despite the fact that employees are working more hours, productivity is actually rising by only about 1% a year.
The authors of the report end up calling for a more holistic solution to workplace woes.
Noting that the traditional human resources department was focused on such issues as employee engagement and culture, rewards, learning programs and career development as separate silos requiring their attention.
The problem is that the majority of employees see them as one work experience. From the second they step into a corporation or organization as a potential hire or recruit, they see everything that happens there as one integrated experience and judge it by its effect on their physical, emotional, financial and professional sense of well-being.
Because of that, the new trend will be for human resources professionals to look at employees more as a recruitment to retirement project, and one for which the experience needs to be fulfilling.
It sounds simple, but in reality, it is a radical adjustment of thought.
What it will take to accomplish will be a new array of tools and programs that must capture up-to-date employee feedback continuously.
Some of the new tools being considered are BoostHQ, Slack, Google G-Suite, Facebook's Workplace and Microsoft Skype for teams.
BoostHQ is a really useful tool if your goal is to get team members to work better together. It allows you to boost team collaboration by becoming a workplace for your team's documents, spreadsheets, videos, links, checklists, polls and discussions.
It increases engagement because all of your team members can contribute content and can have a voice in your company.
It adds an element of fun while allowing your team to get more work done.
Slack is really useful if your goal is to get team members to talk and collaborate more. It allows for sub-groups to be set up within bigger teams, and members can share documents and send and receive private messages.
If you just have a small team, Slack is free. Paid plans, which start at $6.67 a user, add other great features like searchable archives of mMessages.
Google G-Suite is also free for a collection of Cloud-based tools that include Google Docs, Sheets and Slides and it works for both mobile devices and desktops. There is a more in-depth paid subscription for larger groups of users that amounts to about $5 per user.
Facebook's Workplace helps workers automate tasks, message instantly, and share data securely with other team members. It has some nice extras like News Feed to keep people up to date with what is happening and a live video feature.
It's most amazing feature perhaps is that it can be shared with multi-company groups.
Microsoft's Skype for Teams is rapidly gaining fans as well as a place to hold team conversations and meetings, share notes and files and help your team seamlessly collaborate.
---