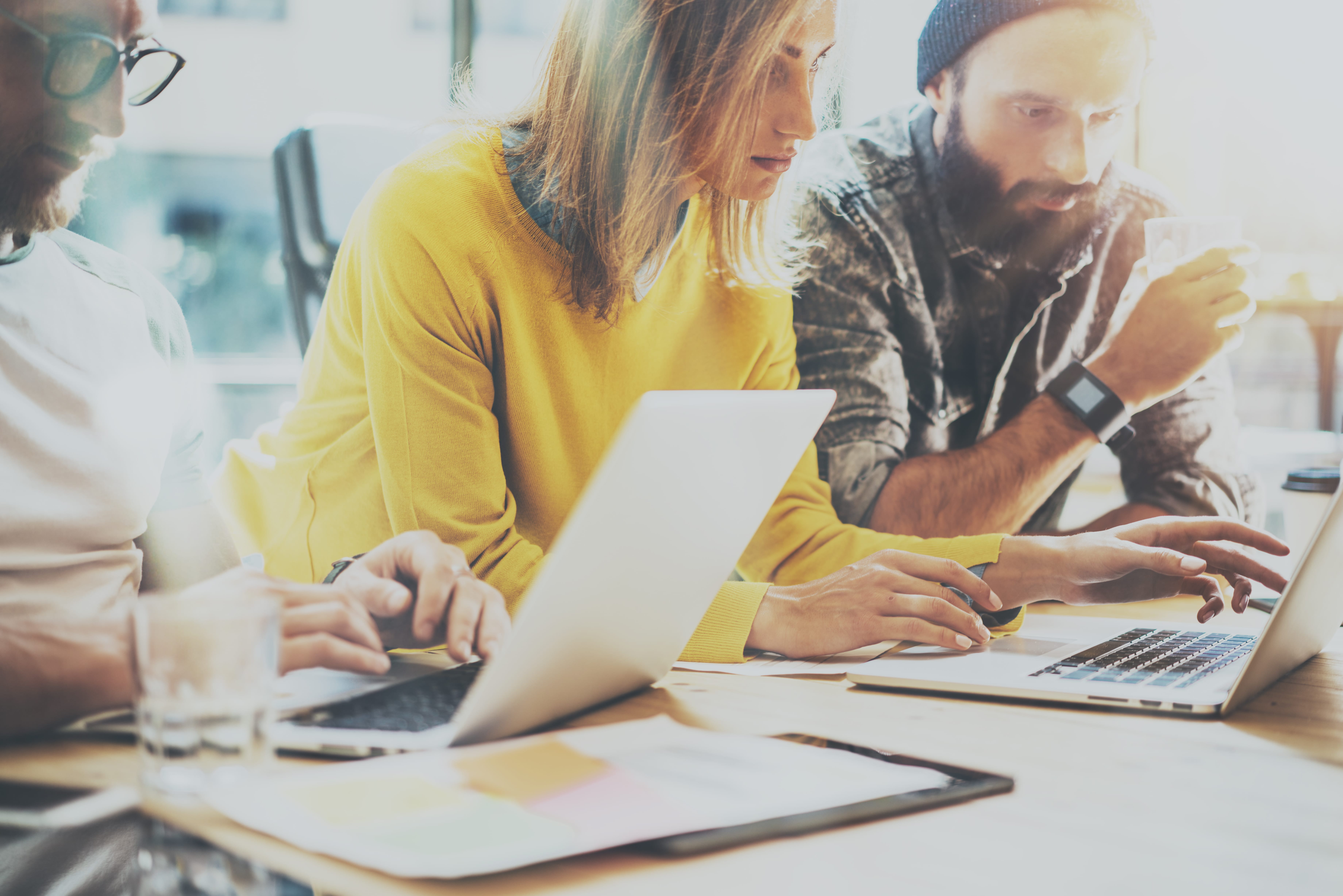 7 Apps to Keep Your Teams Constantly Learning
7 Apps to Keep Your Teams Constantly Learning
Even the best teams in any organization can stagnate if you don't find ways to invigorate them with continual learning and recognition.
The challenge intensifies as more and more corporations are turning to contract workers and even full-time employees may be producing out of remote locations.
Fortunately, there are some really effective apps on the market specially designed to bring teams together though learning options that in most cases have a large element of fun attached.
1.BoostHQ is a web and mobile app that becomes your team's virtual workplace. A workspace for your team's documents, spreadsheets, videos, links, checklists, polls and discussions.
With BoostHQ knowledge sharing in teams becomes easy and powerful. You can share valuable content and ignite real-time conversations. Best part is the Chrome Browser Extension that allows you to easily share any link (whether it's a blog or video) straight to your BoostHQ platform.
2.Almond is a free app that works on both mobile devices and desktops. It lets your corporation or organization design and give quizzes and tasks to your employees and even allows human resources professionals to track and reward the progress the employee experiences.
3.SkyPrep, a third excelled app to infuse new skills into your team. Not only can you create and send customized learning material to employees using this, but you can also build gamification and mobile learning into it.
Gamification remains an effective tool to heighten employee participation and engagement. Millennial workers value this in particular.
4.15Five, really spurs employee engagement because it is primarily focused on providing feedback, peer-to-peer recognition and easy communication from employee to supervisor. A great feature is that by using the @ symbol, you can praise and recognize a fellow team member for an outstanding effort that week.
5.Spreading the love and respect for engagement is also possible with the app Tap My Back. It is poplar because it lets one team member acknowledge another in real time while simultaneously letting the team leader view the exchange. It doubles as a feedback tool to indicate how satisfied people are.
6.As more and more teams work in remote locations, the app Yammer is great for encouraging employee engagement. It allows you to send push notifications to employees when they are out of the office. A great feature is that you can also send documents and photos through the app's integration with OneDrive and Dropbox.
7.ConnectTeam allows team members in your organization to actually build their own smartphone organizational app free of charge, much like you would build a free website using WordPress or WIX. It's a great tool for enhancing employee engagement and productivity because they can custom design it to meet their own wants and needs.
Organizations who have a lot of remote employees and contract workers who don't have access to the main corporate email stream are finding this app especially useful.
The team members simply download the app onto their smartphone and then receive surveys, courses, news and updates about their project and other relevant matters.
It provides online learning courses, checklists and other support services. Many human resources departments are using the ConnectTeam app for compliance training as well. It saves both time and money and helps each employee enhance their job performance.
Team leaders can use the app's dashboard to build content while simultaneously monitoring employee engagement.
As you can see apps can play a huge role in how engaged your employees are as well as how successful your learning initiatives can be Teams Constantly Learning.
---
3 responses to "7 Apps to Keep Your Teams Constantly Learning"