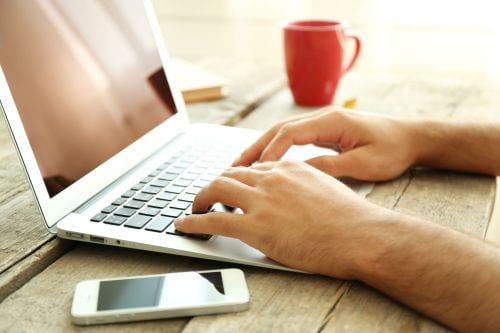 Gamification is Still on the Corporate Training Radar in 2017
Helping employees remember what they are taught and being more engaged in continual learning are key reasons gamification is still on the corporate training radar in 2017.
Even though a number of executives remain leery about the process, they are grudgingly accepting it because it works.
A signification study by Joanna Koivisto, Juho Hamari and Harri Sarsa has heightened respect overall for the process of gamification. The three prepared a literature review of empirical studies on gamification which was presented to the International Conference on Science Systems in Hawaii.
In answer to the question of whether or not gamification works as a tool to enhance corporate training programs, the researchers concluded that it does.
Specifically it increases employee motivation to learn, employee engagement in completing the training, and enjoyment in the process of learning itself.
The three were prompted to do a literature review of empirical studies on gamification because while there had been a lot of positive industry chatter about gamification and more and more corporations were making significant investments in it, it had not been scientifically studied.
It is generally accepted that gameful experiences are more fun and engaging for employees, but they wanted to determine if the facts matched the perception.
They did, although as with anything, there were some caveats. For example, a few respondents in the studies examined were impacted by the effects of increased competition, some had difficulties with the task evaluations and some criticized specific design features.
But despite this, their overall response was favorable.
The researchers also discovered that the positive effects and benefits were not necessarily long-term since some of the reactions were because of the novelty effect. However, they also discovered that it was detrimental to remove the gamification aspect, especially on employees who were still engaged with it.
At all levels, they found engagement and enjoyment in the processes involving gamification in the learning process.
What steps can corporations take to ensure that the gamification elements they add to their e-learning programs are effective?
According to researchers at Gartner, make sure that your gamification initiatives meet your course objectives. For example, if you want to increase sales, then create a series of gamification incentives geared to that result. You need a specific plan and then match the action, rather than just introduce gamification for its own sake.
For example, if you are trying to build good teams as well as teach them new skills, be sure that you devise a series of competitions among staffers that will foster a team spirit. For example, have them compete against an external competitor (i.e. another branch office) rather than themselves.
Other deterrents are poor design including points and badges that don't really mean anything to the employee.
Try to ensure that the game behaviors you encourage have the potential to translate into sustainable behavior. When the game if over, in other words, you still want the cycle of behavior to continue.
At some point, remember to keep changing the game or introducing a new game, because just as a novelty excites people, familiarity bored them over a period of time. One way to do this is to introduce new levels of the game so that after a period of development of a certain expertise, the employee is again challenged to try something new.
Remember that there are both extrinsic rewards, where you get an external recognition for your action (i.e. your competitors see how much you have accomplished) and intrinsic rewards, where you achieve a personal reward (i.e. a sense of personal accomplishment). When the former wears off, the latter remains, signifying permanent behavioral changes in the employee.
---