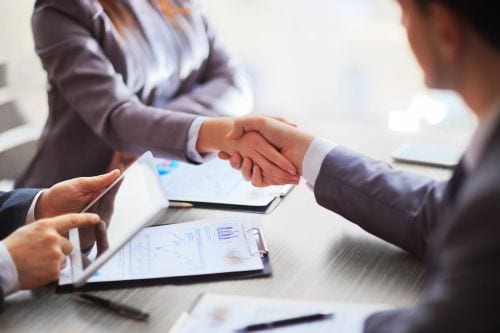 How to Deal with Upset Customers.
No matter what business you are in, sooner or later you will encounter an angry customer.
Their rage may be justified, or it may be totally unfair, but the validity of the complaint can never be the criteria for how it is handled.
Instead, your company needs to have a protocol for handling difficult customer relations and front-end staff need to be trained on how to deal with that procedure effectively.
Overriding all steps is the basic rule that you must stay calm and treat the customer with respect. You do not have to believe that the customer is always right, in fact, sometimes they can be wrong, but that doesn't matter.
You still have to identify the problem and pose a viable solution. That requires clear and calm thinking.
The number one rule of conflict engagement is to refrain from becoming hostile. The minute you respond to hostility with hostility, you will escalate conflict.
Staying calm is more likely if your staff understands that there are many components to why certain customers react angrily. Sometimes the issue is not so closely linked to the obvious matter at hand as it is to other things that are going on simultaneously in that person's life.
For example, the customer may seem inordinately angry that a device they purchased doesn't work. Even though they have been offered to substitute it for a new one, or receive a full refund for their purchase, or even to have it fixed for free, they remain unappeased.
In that case, they will likely accept one of those solutions in time if you remain calm and allow them to vent a little longer. They may have run into conflict at home because the device let them down, or this broken item may just be the last straw on a totally stressful day. The customer could be in pain or tired or even struggling with anger issues.
For all of those reasons, you can't take the conflict personally. Even if the angry customer levels personal criticism at you, be a bigger person and shrug it off. Respond positively and calmly by offering solutions. Listen actively to them to try to hear the message that lies behind the words they are saying.
Don't be afraid to apologize, even if you personally had nothing whatsoever to do with the problem. When you are dealing with angry customers, you are the representative or ambassador for your business. You may have to take one for the team and gracefully say you are sorry for what happened.
Make your works genuine and show empathy for the customer. Many times the customer wants to hear "I'm sorry" just as much as they want to hear "Let me refund your money."
In situations where it is not realistic to simply accept the item back and return the customer's money, you will have to explore other options. Gently bring the conversation around to what the customer is actually seeking. Do they need an apology and assurance that something like this won't happen again? Do they need a repair technician to drop by their house and look at the problem?
Human resources managers who train and counsel their staff on how to handle angry customers should also remind them to allow time for a brief unwind when the angry person leaves. No matter how calm you remain under conflict, it leaves a residue when it ends. You need to find a way to restore inner balance and release the stress that builds up naturally as you stand through such a battle.
If you have workers who face frequent complaining clients, it is vital to ensure that they get sufficient breaks to allow them to maintain their composure and calmness throughout their day.
For more information on how to deal with customers, contact SkyPrep today!
---