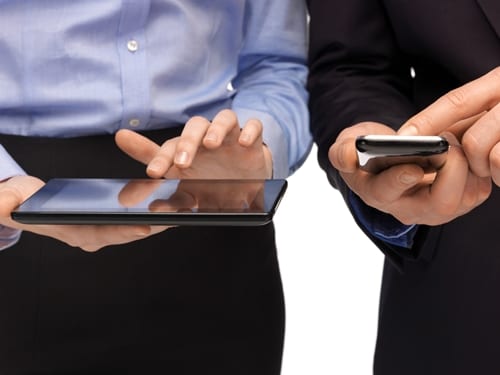 HR's Future Is High Tech
In general, the overall function of human resources hasn't changed too drastically over recent decades – recruiting, talent acquisition and training are still the mainstays of the HR department. However, while the purpose and role HR plays has remained largely stable, the arena in which HR operates – not to mention the tools that it has at its disposal – has adapted, updated and evolved.
In a workforce where technology is rapidly becoming more ubiquitous, HR departments are inevitably find themselves exploring new technological frontiers as well. From recruiting to training to streamlining efficiency, HR's future is a high-tech one.
Mobile
With the rise of smartphones in the past decade, mobile has gained increasing prominence as a technology platform in its own right. Especially among the younger millennial contingent of the workforce, mobile is in many cases a more essential platform than other means of technology. In fact, a recent survey conducted by Bank of America found that more than one-third of consumers indicated that they wouldn't be able to go more than a day without access to their smartphone, while 91 percent of those surveyed stated that their phone was among one of their most basic essentials, on par with deodorant or a toothbrush.
According to Forbes, there are four times as many internet-connected mobile devices in the world than there are PCs, which means that the days of mobile as an alternate platform or an Internet afterthought are over, and those companies that don't embrace the ubiquity and accessibility of mobile will find themselves quickly falling behind. Many employers are now implementing mobile-centric recruiting techniques, turning to mobile and smartphone apps as a primary channel through which to attract talent. The next few years will likely see not just job searching, but also job applications go more and more mobile as well.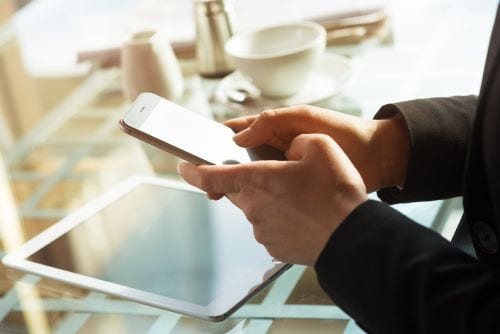 The cloud
Much of the development of HR technology has taken place above people's proverbial heads, in the cloud. This server-based technology has proven to be an efficient and lightweight solution for a variety of HR-related tasks. From online training to benefits management and administration, cloud-based services offer a variety of benefits over more traditional methods that make them much more appealing to HR. As Forbes stated, the increasing complexity of employee benefits programs coupled with the lower cost of cloud programs has pushed more and more HR departments to embrace such systems.
Software as a service – Web-based programs that are subscribed to rather than purchased and installed on a single system are popular solutions for companies dealing with rapid growth, as they enable the flexibility and mobility required for management to expand quickly into new markets without overtaxing available physical resources. What's more, the Web-based nature of cloud services often dovetail nicely with home PCs and mobile devices, meaning that employees are able to make use of such services with more flexibility, at home or during flexible hours.
MOOCs
The Internet has had a profound impact on elearning software and other Web-based ways in which HR administers and tracks its development. One of the larger innovations in this regard is the massively open online course. These MOOCs as they're called are an online training platform which allow companies to create online courses on a variety of subjects and development tracks that can be uploaded to a protected server and accessed by employees at their own speed.
The growth of both the workforce and the scale on which companies are operating – becoming more international now than ever before – have made the traditional classroom style of training obsolete. In its place, MOOCs and similar services have arisen which allow for the flexibility and efficiency required by HR to keep up with the rapidly mobilizing workforce.
---