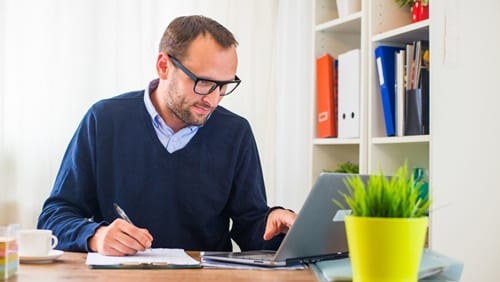 Developing A Flexible Workplace
There are many factors in the office that may influence employees' productivity. Satisfaction, opportunities for growth and technological innovations are all important for crafting the best possible workspace, but a new poll from Harris Interactive indicates that developing a more flexible working environment may be one of the best ways to spark employee growth.
Employers looking to develop the most flexible working space for their staff members can take advantage of many resources and programs at their disposal. Crafting these environments may take a blend of training, technology and trust, all of which are important ingredients for any productive office.
Employees prefer working on their terms
According to The Harris Poll, 89 percent of working Americans prefer flexibility in the office. Respondents indicated that they liked to work in environments in which employers allowed staff members to complete tasks at their own pace in their preferred manner, whether that be at home or in casual dress. Not only did people indicate that they felt they could perform tasks better in these conditions, but they said they would be more likely to turn down employment opportunities that did not present flexibility.
There are several factors that affect employees' preference for flexibility. For example, many responded that they wanted a greater work-life balance in their lives – something achievable in offices where they could perform tasks by more comfortable means.
Integrating flexibility in the office
Managers have found small and large ways to better promote these conditions. One of the most common adoptions among businesses is telecommuting, which allows employees to complete their tasks from home or any space with Wi-Fi. Corporations frequently enlist the assistance of online training software when presenting employees with telecommuting options, as it allows them to learn best practices and policies for remote conditions. Alternatively, other companies offer office hours that are widely flexible, allowing staff to enter the area whenever is most convenient for them.
Kelly Hughes, an attorney at Ogletree Deakins, explained to the Society for Human Resource Management that communication is crucial for managers who want to develop these environments. Staying in constant contact with employees allows executives to glean a better sense of which conditions are most conducive to work, while also allowing them to keep track of those currently working in more flexible arrangements. This is especially important for those working in conjunction with a team, as members can be greatly affected by the work schedules and conditions of fellow teammates.
---
3 responses to "Developing A Flexible Workplace"