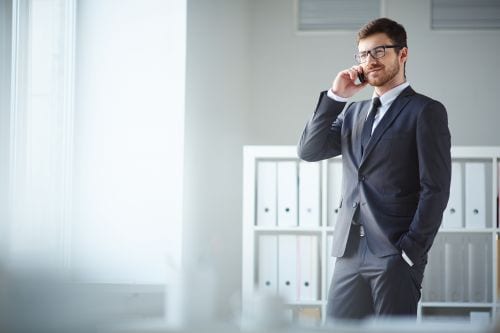 Traits the Best Teleworkers​ Possess
It's no secret that telework has been increasing in popularity for businesses of all sizes across a range of industries. In fact, a recent piece in The New York Times reported that according to one estimate, the number of telecommuters rose 79 percent between 2005 and 2012. A related survey by Flex+Strategy Group/Work+Life Fit, Inc determined that more than 30 percent of U.S. workers did the majority of their work outside the office. Moreover, The New York Times noted that the Society for Human Resource Management found that there was a more significant increase in companies offering telework in 2014 than any other benefit.
Clearly, this trend is not slowing down any time soon. As firms prepare to embrace telework, a major concern remains: Will productivity suffer if workers are allowed to telecommute? Many studies have proven that performance is not typically affected by telework, especially when organizations leverage advanced technologies and tools like online testing software or learning management systems. New research by the University of Calgary, however, revealed that some characteristics may make employees a better fit for these initiatives.
Here are some traits to look for in the ideal teleworker.
1. Conscientiousness
For any employer, a vigilant employee is sought-after. However, in the case of telework, carefulness and thoroughness are especially important traits. The University of Calgary study found that those who ranked high in this area were not as likely to give in to the distractions and temptations of the Internet while doing their work, and therefore less likely to engage in what the school deemed "cyberslacking."
2. Honesty
It may sound obvious that companies should look for honest employees, but the research conducted by the University of Calgary also notes that this trait is linked to a lower likelihood of getting off track.
"Honesty has to do with high integrity, so people like that aren't going to feel comfortable collecting a pay check while they slack off at home," explained psychologist Thomas O'Neill, an assistant professor in the University of Calgary's Department of Psychology.
3. Agreeableness
Another marker of a quality teleworker is one who is simply kind and considerate. The University of Calgary determined that employees who are ultra cooperative are not as prone to cyberslacking either. They may be less likely to be led astray on the Internet because they're too aware of how their effort can impact colleagues. Either way, these staff members are usually easier to manage than those who are not agreeable, so it's an important factor to take into account when considering telework candidates.
---
One response to "Traits the Best Teleworkers​ Possess"