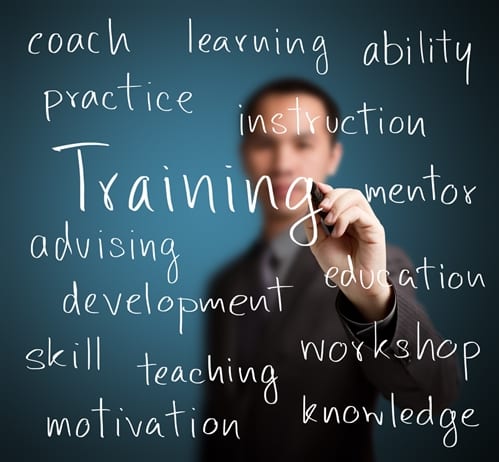 Rethinking Your Employee Training Methods
It goes without saying that there are clear advantages to having a well-trained staff, yet many businesses are still failing to adequately equip their workers. As employees grow within the organization, it's important to consider new ways to continually promote their development to maximize their value while minimizing turnover. However, the traditional methods used to build on workers' knowledge and skills simply aren't effective anymore. The Deloitte 2014 Millennial study found that 36 percent of young managers did not feel ready when they first took on supervisory roles.
So what can employers do to better prepare their staff for excellence?
Go above and beyond
One of the major mistakes that many firms make is providing employees with the bare minimum information when preparing them to take on a position. Many companies are rushing to onboard their new employees when a thorough training process is crucial to their success. John Silverthorn, the senior vice president of talent management for Canadian Imperial Bank of Commerce, told The Globe and Mail that ongoing training is a key aspect of corporate well-being. He explained that staff needs to be continually informed about developments such as elearning, new accounts, or the latest strategy programs. Obviously, Silverthorn says that employees need to be equipped to perform their job, but he stressed that they should also be exposed to ways that they can do their job even better.
Offer cross-training
In Deloitte's survey, respondents indicated an interest in cross-functional and cross-industry projects. While expatriate assignments and rotational programs may seem too costly or risky to some organizations, there are other ways to facilitate your employees' growth. You can create online courses in various subjects pertaining to the business, for example. Offering cross-training programs to your workers will make them more well-rounded, and also help to keep them motivated and invested in the company. Rhonda Klosler, a chartered professional accountant and chief operating officer at accounting firm Collins Barrow Toronto LLP, told The Globe and Mail that it's crucial to keep an individual employee's development path in mind. Ultimately, quality training and education could bring to light valuable skills that you didn't even know your staff members had.
Make it fun
Gamification has been a major buzz word for companies in recent years, and with good reason. Business 2 Community explained that by applying the challenge and play aspects of a game to specific business objectives, such as conflict resolution or project management, staff may become more engaged in training completion. According to The Globe and Mail, Deloitte runs its own in-house university that leverages online and video courses for staff. By incorporating the latest technologies into your training, you can make the experience more fun for your workers.
---
One response to "Rethinking Your Employee Training Methods"