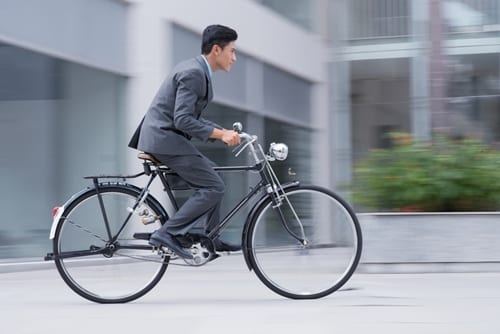 How to Promote Physical Activity in the Workplace
It goes without saying that companies aim to keep their employees healthy to ensure efficiency and growth. However, the link between staff members' physical activity level and their performance is stronger than may have initially been assumed. In fact, a recent study by The University of Texas at Arlington, the Mayo Clinic and the University of Minnesota found that employees who were granted a treadmill desk not only burned 74 more calories each day, but their productivity also improved.
There are countless other reasons why businesses should encourage and invest in the well-being of their workforce as well. In addition to minimizing sick days, employers can potentially enhance the loyalty of their staff while reducing their stress levels, thus fueling better retention.
So how should companies go about promoting wellness?
First, it can be beneficial to introduce an organization-wide program that supports physical activity. The National Institute for Health and Clinical Excellence recommended adopting flexible working policies, which give staff members the option of easily incorporating a trip to the gym, or exercising at home on a break
It's crucial to get your employees on board with why physical activity is so important. Make it a point to distribute articles with tips for how they can be more active on a day-to-day basis. Written pamphlets may be helpful, but it's also advisable to create online courses on the health benefits of exercising. You could even test staff on their knowledge to ensure that they are retaining the information.
For businesses in an area where it's realistic, it's also worth suggesting that staff members use other modes of transportation to get to work, such as walking or cycling. You could even provide recommended cycling routes for the immediate area. There are environmental benefits to this initiative as well, so companies may want to link these efforts to an existing green program.
Offering incentives for these efforts can surely inspire employees to commit to increasing their physical activity. Consider looking into a membership discount for your staff at a local gym, or offering a rebate on a portion of their gym costs.
Whether or not a company has the resources to offer incentives or discounts on local opportunities for exercise, it should

provide staff with recommendations for how they can be more active

both in and outside of the workplace.
There are ways to promote physical activity in the office without installing treadmill desks. Encourage employees to use the stairs instead of the elevator whenever possible, and go on walking work breaks at lunchtime.
---