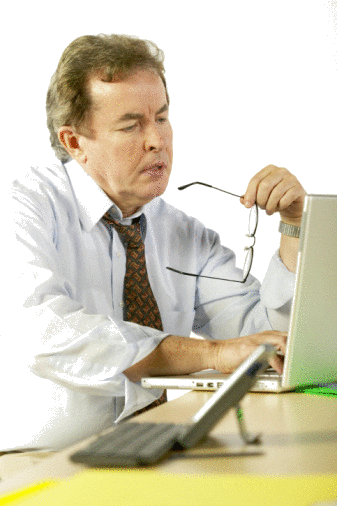 5 Awkward Employee Personalities – and How to Coach and Train Them
Even the best employer brands in the world, with the best talent management processes will still have teams containing difficult, hard to handle team members. And by 'hard to handle', we don't mean the bottom 10%, as in many respects they are easy to handle in that they need to improve or move on fast. But, what about those hard to handle employees who are actually good, but who possess certain behavioural characteristics that make them dysfunctional in teams and which are preventing them from reaching their full potential and maximizing their contribution? These employees need to be carefully coached, nurtured, mentored, channeled and/or trained – without upsetting, antagonizing or undermining them.
And in this article we look at 5 hard to handle types of employee based on Belbin's team roles and provide some tips on how to coach them. Ideally, you should train your managers to coach and channel these five difficult employee types.
1 – The Ideas Man (or woman). This is an extreme version of Belbin's 'Plant'. This team member is creative, full of ideas and loves solving difficult problems, but they can become easily distracted and may find it hard to focus on mundane tasks, meaning they may not get things done.
To handle this type, ring-fence their creativity by allowing them some time to be creative, but make sure they have goals and project milestones to deliver both creative solutions, (even Michelangelo had to deliver the fully painted Sistine chapel in the end), and also to complete the mundane routine tasks. This will both harness and channel creativity but also focus them on the mundane.
2 – Perfection Personified. This is a very extreme version of Belbin's 'completer-finisher'. This employee type is painstaking and conscientious but can be a perfectionist which means they have difficulty delegating. They also lack patience, are hypercritical and obsess over the last 5% when perhaps 95% is fine, which can cost unnecessary time and money and can lead to missed deadlines and client dissatisfaction.
In terms of how to handle this type; firstly, they are often not suited to managerial roles as their approach can demoralize subordinates and derail projects so focus them on non managerial assignments, where attention to detail is the key factor. If they are to manage they'll need to be coached on judgment and decision making so they properly balance pragmatism with perfectionism.
3 – Take No Prisoners. This is Belbin's shaper in extreme form. They thrive in high pressure situations and love a challenge and overcoming obstacles, but their passion and keenness to get things finished often boils over into anger and conflict, making them hard to work with. This team type may need coaching on motivating staff and building morale and should be given targets relating to both productivity and team morale.
4 – Busy Bee. This is Belbin's Resource Investigator in extreme form. They are outgoing and social and are great at networking and finding contacts who can help move a project along, but in extreme form they lose track of their activity and forget to follow up on their leads. These types need to be given goals relating to finding quality contacts within a certain amount of time and this will help to turn their networking activity into a useful vocation.
5 – Super Tanker. This is Belbin's implementer in extreme form. They are disciplined and reliable and turn ideas into action. Set them on a course and they will plod and grind until they reach their destination, but if you need to change direction quickly, they are very difficult to shift off course – and they can quickly turn into a roadblock. These supertankers need coaching and training in flexibility and adaptability.
---