Knowledge Management (KM) is the careful organization of company's knowledge resources and internal information that optimizes easy retrieval and increases the efficiency and value of organizational assets.
What is Knowledge Management Software?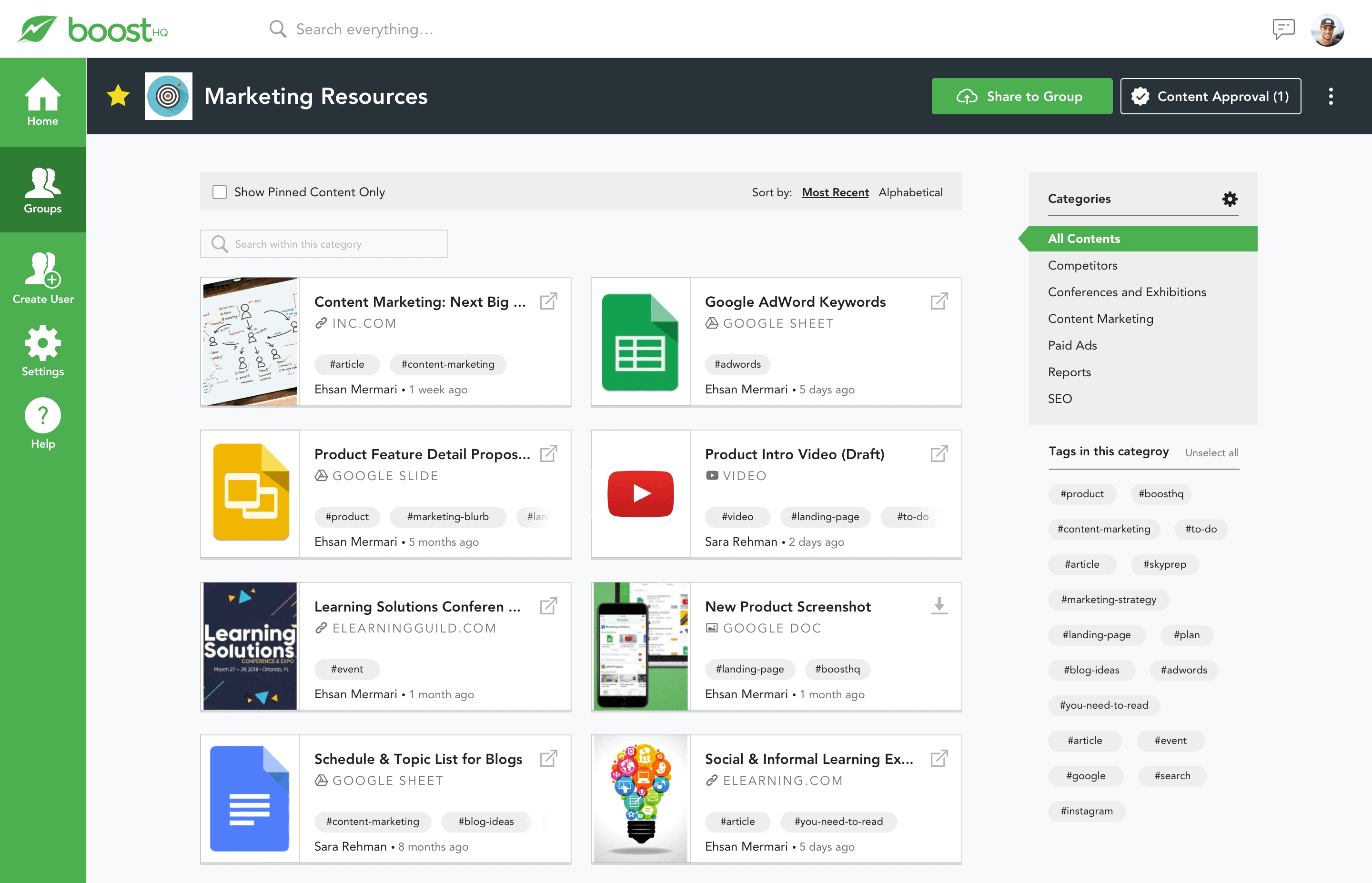 Knowledge management software is a platform that facilitates organizations in generating, collecting, organizing, and distributing corporate knowledge among their employees and stakeholders.
Features of a Knowledge Management Platform
Here are a few features that one should look for when choosing a knowledge management tool for his/her company:

Smart search: It should have a smart search engine that allows hassle-free cataloging via keywords, and tags, so that users can access information quickly and easily.

Easy-to-use: It should be simple to implement, configure and access so that even the users who aren't tech-savvy and have limited computer skills can use it effectively.

Mobile Friendly: It should be well-optimized so that users can access it from wherever they want and on any device; be it a smartphone, a tablet or a workstation.

Comments: In order to increase user engagement, it should allow users to share their feedback via comments and actively participate in discussions.

Q&A: It should provide users an opportunity to communicate directly by encompassing a Q&A section where they receive direct answers and are free to ask anything directly.
Benefits of Knowledge Management
Here are 5 benefits of knowledge management tools that will surely convince you about the power of these tools:
Faster Decision-making: By providing right information, at the right time, a KMS system greatly facilitates companies in simplifying the knowledge-seeking process and expediting decision-making. Employees spend up to 20 percent of their work time on replicating existing solutions for others while 44 percent of employees are not good at transferring knowledge.
Better Human Relations: It nurtures communication and collaboration among employees, thereby, leading to improvement in employee relations.
Improved Corporate Efficiency: It helps to increase corporate efficiency in terms of abridged outlays and amplified revenues by avoiding redundant efforts and reusing information. It takes up to eight attempts to locate the right information while one-third of employees expend around 25 minutes on average to find the correct search result.
More Competent Employees: It motivates employees to improve their intellectual competences, resulting in fresh skills, and enhancement of current skills. Hence, indirectly, it also averts devaluation of human capital.
Enhancing Goodwill: Commencement and practices of knowledge management facilitate organizations in enhancing their goodwill in the international market, thereby, empowering them to attain more success and affluence.
More Explicit Knowledge: A lot of the information in a company is often implicit or tacit, which means people have it in their minds and it is difficult for others to search for it or reuse it. Hence, implicit knowledge can be transformed into explicit knowledge which eventually makes chief data resources more reckonable and sustainable.
In the US, tech spending on knowledge management departments is escalating, from $99 million in 2015 to an estimated $259 million in 2019.
Knowledge Management in Organizations
Implementing KM in an organization has numerous dimensions such as:
Approach: KM approach depends on the overall corporate policy where the main purpose is to manage, distribute, and produce pertinent knowledge resources that will help satisfy pre-emptive and planned requirements.
Corporate Culture and Procedures: The corporate culture and procedures impact the manner in which individuals intermingle, the framework within which information is produced, the conflict they may have towards some alterations, and eventually how they share information.
Technology: The successful implementation of KM also depends on the settings, tools, and technologies that are suitable for a company's requirements.
Try BoostHQ: The online platform that your employees need to succeed!
Knowledge Management and Organizational Learning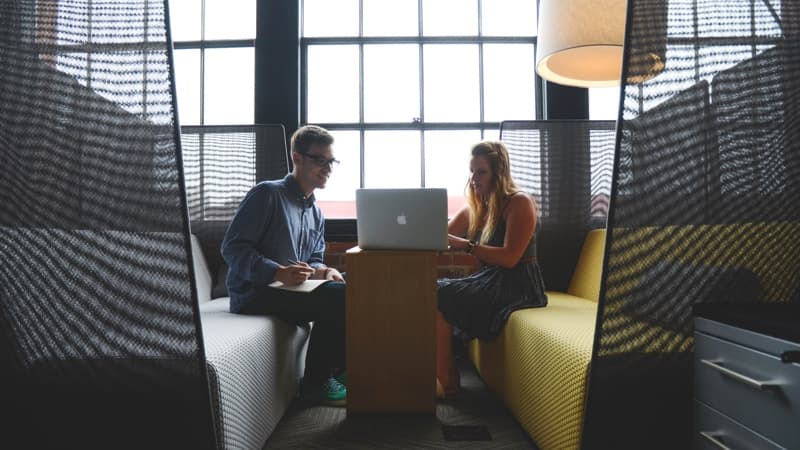 Organizational learning depends on utilizing knowledge with a specific goal in mind and learning from the progression and from the end result.
Here are 5 ways KM can facilitate organizational learning:
Learning through sharing: It allows all employees to perform at their full potential by utilizing the knowledge shared by their colleagues and seniors.
Learning from the past: It is one aspect of organizational learning that helps organizations in learning from success as well as failure.
Learning to maintain competitive edge: It is a systematic effort to decide what information an organization needs, ways to acquire this information and, thus, maintain its edge in the market.
Learning for improved corporate performance: It improves corporate decisions by offering easy access to expert knowledge and leading practices.
Learning for new employees: It provides a cost-effective and time-efficient solution for training and educating new employees by means of existing information stored in the knowledge base.
Uses of Knowledge Management
Here are some ways companies use KM applications and tools to maximize output and break down corporate silos:
Improved Customer Service: It helps company reps find answers to customer queries, quickly.
Learning Management: It captures the knowledge of in-house experts even if they leave the organization, making it a crucial education management platform.
Training and New-Hire Orientation: It is a cost-effective and time-saving solution to training and onboarding new employees.
Customer Feedback Analysis: Some advanced tools can filter through the slang, jargon and usage of diverse languages to deliver strategic value from consumer responses.
BoostHQ
BoostHQ is the leading knowledge management system, that helps organizations share, centralize and discuss internal knowledge.
With BoostHQ you are able to create a centralized resource library for your team to access organization's knowledge at the time of need. It also helps organizations to build an online learning community by allowing employees to share their experiences and thoughts on content you share with them. At last BoostHQ helps you identify knowledge gaps in your organization by extracting valuable reports based on users and content.
At BoostHQ, you're not our customer—you're our partner. We always keep our customers first, whether it is through complimentary product onboarding, industry-leading ongoing support, or something else!
Here are just some of the features we offer:
A user-friendly interface with a short learning time so that you can spend more time on other corporate matters
Easily upload and import employee data into the platform
Integration with other cloud storage services to easily import content
Organize content into different group and classify them with tags
Smart search that simplifies content retrieval at the time of need
Initiate discussions on content to build a learning community and capture employee's knowledge
Extract valuable insights from reports based on user and content that BoostHQ generates
Try BoostHQ for no cost with our Free trial option.
Learn more about BoostHQ features here.
Create your knowledge sharing community today!