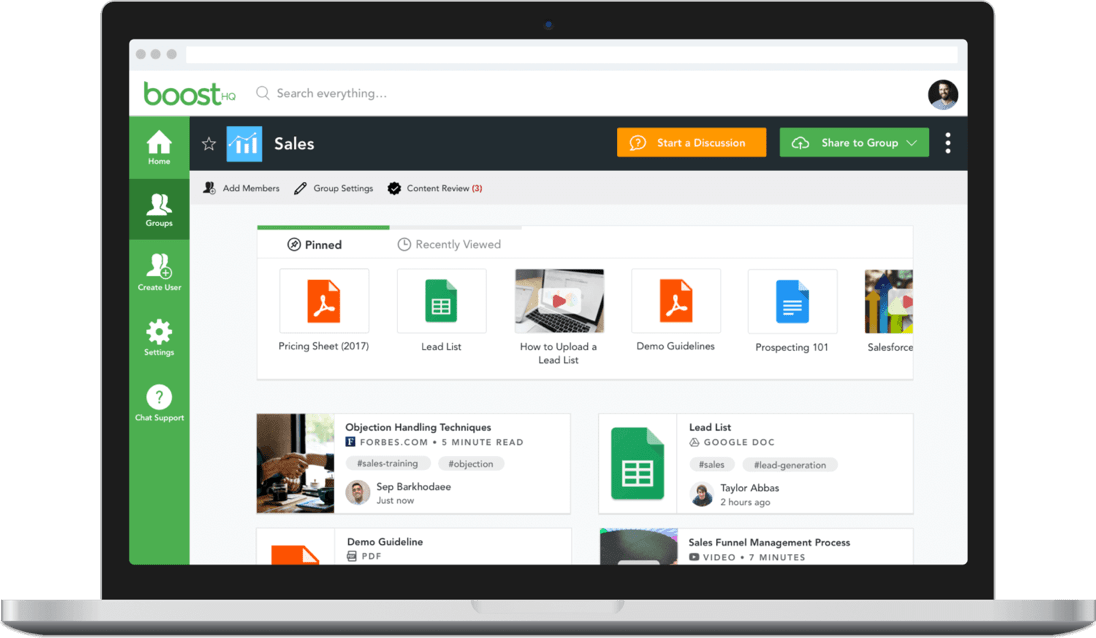 In the meantime, why not try out BoostHQ for yourself?
Start building your knowledge sharing platform today! Get instant access to a 14-day free trial of BoostHQ. No credit card required.
Start a Free Trial
SkyPrep Inc. provides integrated corporate e-learning solutions to help top companies facilitate online training and knowledge sharing in their organizations.
hello@skyprep.com
1-855-SKY-PREP
1-855-759-7737
550 Queen Street East, Suite 335
Toronto, Ontario
M5A 1V2
Products
Resources
Solutions
About SkyPrep
Support