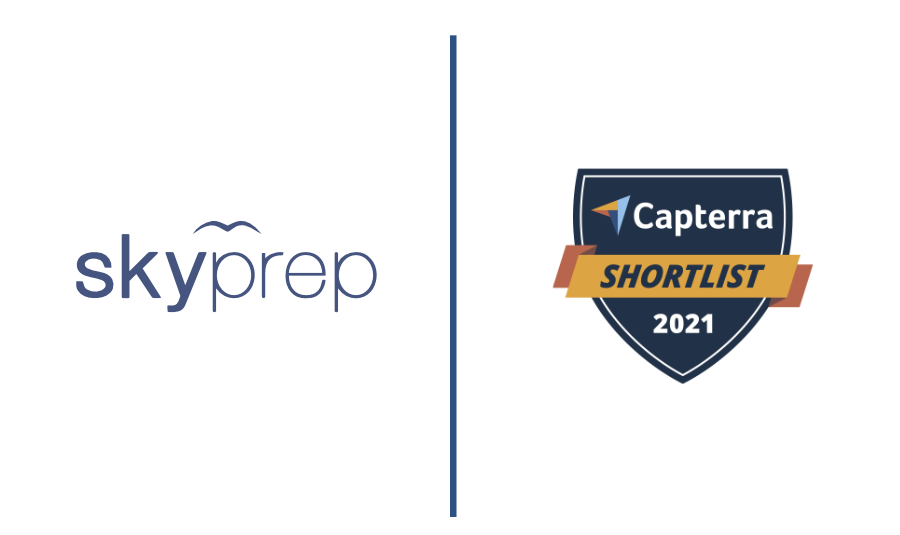 SkyPrep Named in the Capterra Shortlist Report for LMS Software
We're thrilled to announce that SkyPrep learning management system has been named a top LMS software product by Capterra, a free online service that helps organizations find the right software.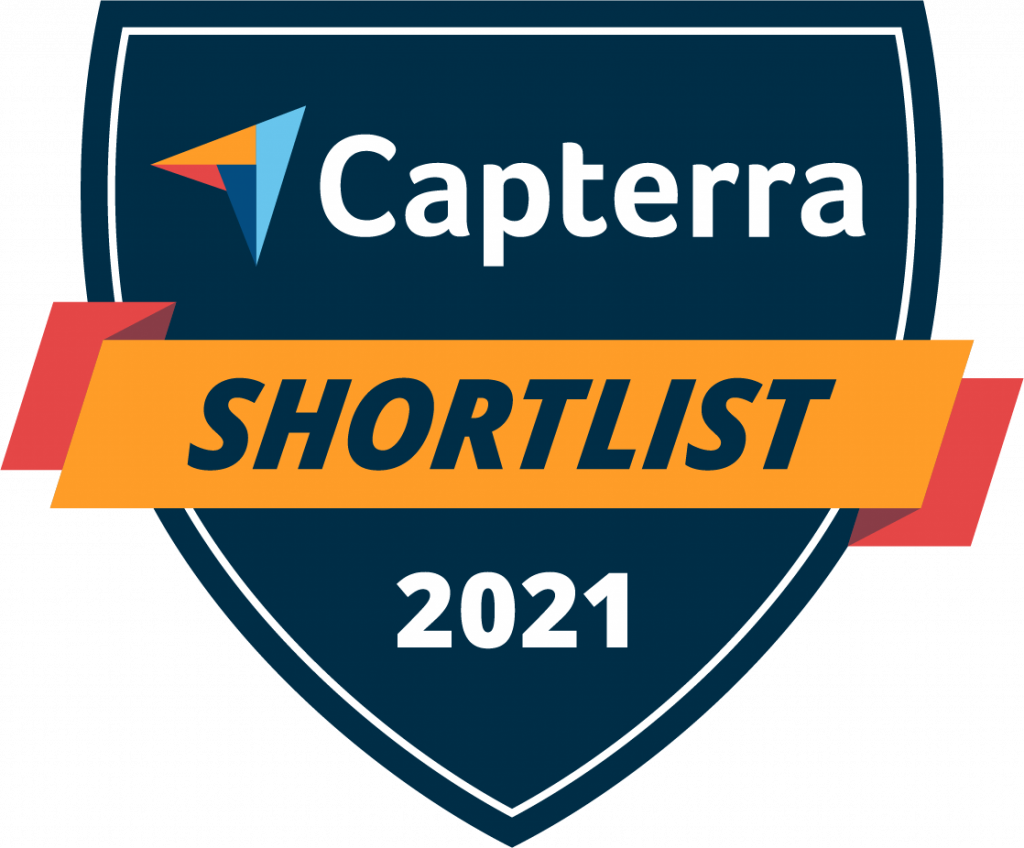 We received 27 points for popularity and 48 for user ratings (out of 50).
The Popularity Score shows the relative popularity of our software based on web search trends and our product's web presence.
The Rating Score shows the relative score of our LMS software based on ratings given by users on Capterra, normalized for number and recency of reviews.
With an overall score of 75 out of 100, SkyPrep is among their top 14 emerging favorites.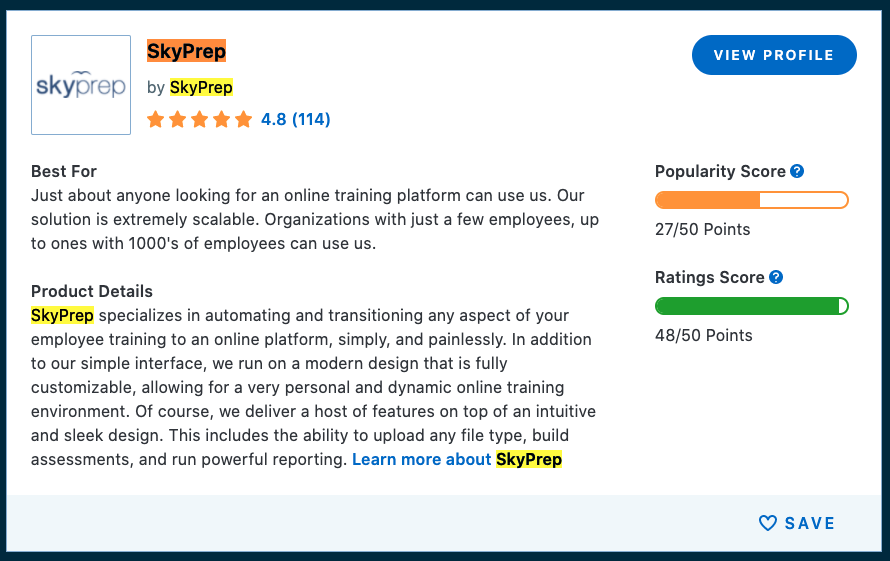 Capterra Shortlist, previously called Capterra Top 20, is an independent assessment that evaluates user reviews and online search activity to generate a list of market leaders in the LMS software space that offer the most popular solutions.
The purpose of this report is to help customers easily see which products are strongest in terms of:
User ratings of products based on reviews written in the last 24 months.
Popularity based on average monthly search volume for a set of product-related keywords and the position of the vendor's domain on the search engine results page (SERP) for each keyword.
Capterra's inclusion criteria is quite straightforward. Being on this list means SkyPrep:
Has at least 20 unique product reviews published on Capterra within 24 months (we have a total of 114 reviews, as of May 2021).
Has shown evidence of offering required functionality as demonstrated on our website.
Serves North American users, as shown by product reviews submitted from that region.
Is relevant to software buyers across industries or sectors.
Has achieved a minimum normalized overall user-review rating.
Has achieved a minimum popularity score.
You can learn more about Capterra's research methodology and inclusion criteria here.
Disclaimer: The Capterra Shortlist report constitutes the subjective opinions of individual end-user reviews, ratings, and data applied against a documented methodology; they neither represent the views of, nor constitute an endorsement by, Capterra or its affiliates.
About SkyPrep
SkyPrep is an intuitive industry-leading LMS. It allows you to deliver effective and engaging onboarding training, compliance training, and more to your employees, partners, and customers. Helping hundreds of organizations in various industries globally, we can empower your employees with the knowledge and skills they need to continue making your business a success.
Request a demo to take a closer look at SkyPrep and see how it can help with your online training needs.
We're proud to be recognized as a cutting-edge LMS and are committed to providing the best online training platform solutions in the market.
---