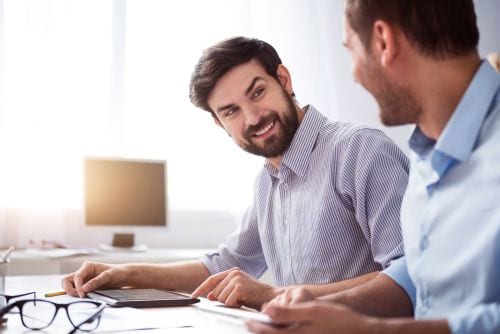 4 Considerations When Implementing Flexible Work Arrangements.
One of the most requested benefits by millennial workers is flexible working arrangements.
Unwilling to make their personal life mold around a set work schedule, the new worker demands work-life balance and that includes taking different days off, having a shift start an hour earlier or later to take the stress out of a commute at rush hour or to accommodate day care arrangements, and other ideas that veer far off the standard 9 a.m to 5 p.m. workday.
In the category of flexible working arrangements, in addition to altered scheduling of standard work time, are part-time working arrangements, job-sharing, teleworking, flexi-time, compressed hours, shift-swapping, and sabbaticals.
Here are 4 important considerations if your company is looking at implementing more flexibility in working arrangements:
If you are getting a number of employees asking for flexible working, your initial tendency is to head to top management. You need to talk to two other groups along the way: other employees and line managers or direct supervisors. What do they think? Are they interested in the idea themselves? Can they envision it working for them? Gathering this information in advance will help you formulate an approach which you can then present to the top managers.
If you decide to go ahead with the move to flexible working, having buy-in from line managers and department managers will be vital to its success. Before you offer the program to the employee's, schedule training sessions with your line managers and department managers so that they will have time to formulate solutions and be contributors to making the idea work.
 Many companies create a lot of ill feelings by introducing flexible working on a piecemeal basis. In other words, the person who asks first or offers the most convincing reasons wins the favor. Instead, make flexible hours available to the entire work workforce if you can reasonably manage it.
Finally, create a standardized policy and procedure for handling requests for flexible working conditions. Ensure that it lays out the requirements and policies for getting into the program, and the criteria to stay in it successfully. Ensure that the selection process of candidates being allowed to engage in flexible working is neutral and consistent. Consider such things as who provides the equipment the employee works on if they opt to work from a home office. Be careful as well to ensure it is clear whether they are to be categorized as employees or contract workers.
The workplace trend of having more flexibility in your schedule is definitely becoming more prominent. By communicating and asking your employees what they want will give you a better start for how to plan for this change and whether this change would be appropriate for your workplace.
For more information of flexible work arrangements, contact SkyPrep today!
---