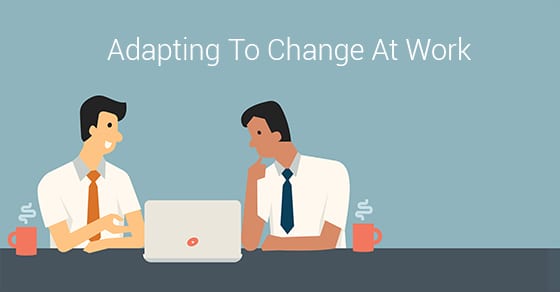 Helping Your Staff To Adapt To A Change
Change in any organization is inevitable. Internal shifts can create big changes in the positions and responsibilities of workers. In addition, external factors such as the economy can create fears among staff members who are faced with uncertainty in their jobs.
But change doesn't have to be so challenging. There are many ways to help your staff adapt to change. Implementing them will help you create stronger team that will be able to face any changes that may come up.
Communication is Key
The best way to address change is encourage open communication about it. In many cases, you'll have to make difficult transitions that affect everyone.
The reasons for these decisions should be made clear to all of your staff. This is essential to moving forward in a changing environment. Your employees should know this and understand the challenges you face in making the necessary changes.
This might include disclosing concerns with competitors, the economic climate, or revenue concerns. By providing full disclosure to your staff, they will feel that they are still an integral part of the entire organization.
Open communication should also provide a space for employees to voice their own concerns, input, and ideas. This should occur at all levels of the organization to ensure that everyone is included.
Implement Slow Change
Although not always possible, implementing change on a gradual basis can help staff adapt over time. Sudden changes are one of the biggest ways to disrupt your staff and their productivity. Despite efforts to communicate fully on the changes that will be taking place, your staff may still require time to adapt.
If new training, information, or procedures are called for, then a slower rate of change will be even more necessary.
Provide the Proper Training
Training your staff on new systems that come with changes within your company is essential to the adaptation process. Change can be detrimental to the efficiency of your team's workflow and disrupt previously applied operation systems.
It's your responsibility to make sure that your staff has the training in place to adapt quickly. This will require an investment of valuable resources, but it can save you a loss of revenue and productivity in the long run.
Consider what new skills need to be taught for them to adapt to the coming changes. Review all training needs based on the needs of your business and select the best training methods for the greatest return.
Change really is the only certainty in any organization. Helping your staff adapt to change requires open communication, gradual implementation, and the right training. You'll develop a stronger and more productive team to grow your business.
You can easily train employees by using an easy to use learning management system. 
---