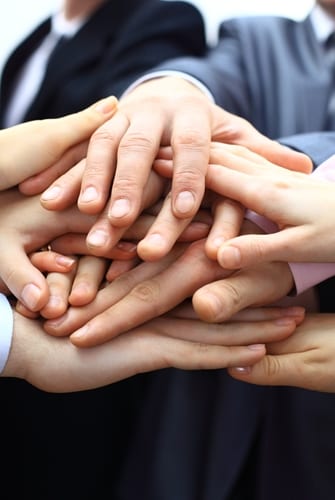 Methods For Making Your Employees More Loyal
It's in any company's best interest to nurture employee loyalty. A high retention rate mean lower costs for the business, as frequent onboarding of new staff members can be costly. Additionally, by minimizing turnover, firms may be able to build a more stable environment, as well as a more efficient workforce. However, the tactics that many employers believe will promote staff loyalty – such as extravagant benefits packages or high-tech office amenities – aren't necessarily the most effective.
Here are a few tried-and-true methods that can make your employees more likely to stay.
1. Show them a future
If staff members see no room for growth within the organization, they're likely to lose motivation, and ultimately, their loyalty to the company. That's why Amy Buckner Chowdhry, co-founder of AnswerLab, told Inc. magazine that it's crucial to show staff members that you have their career in mind. This will give them a reason to stay, but first you'll need to show they have something to work toward. That means emphasizing the potential for advancement from the start by scheduling regular performance reviews. You can leverage an online training platform to continually provide staff members with opportunities to expand their skills, which will prove that the company is truly invested in their future.
2. Reward them strategically
Bonuses, gifts and other perks can be powerful ways to build loyalty, but it's important to remember that it's not just what you give – it's when and how you give it. A recent Harvard Business School study found that employees' reactions were much more positive when the rewards were unexpected than when they saw them coming. In fact, the most productive group of participants was the one that had received a raise as a total surprise. Bestowing unexpected rewards will likely inspire other staff members to work harder, thus fueling an overall more driven workforce.
3. Value their health
A healthier workforce is a happier workforce. Gretchen Rubin, author of "The Happiness Project," told Inc. that when employees are in poor health, it not only negatively impacts the organization's overall productivity, but also contributes to considerable costs for the business. That's why it's important to educate staff on health-related issues – such as the effects of stress – and how to keep these factors from hindering well-being. You might offer specialized seminars or create online courses about these topics. Inc. magazine also recommended supplying the kitchen with a fridge and a microwave so staff can make healthy meals. Additionally, it's helpful to provide a discount on gym memberships and encourage physical exercise outside the office by allowing for breaks throughout the day.
---