Compliance Training Software
The Most User-Friendly LMS for Any Online Compliance Training
e-Learning Solution for Compliance
Compliance training is the process of educating your workers on all the local and universal laws and policies that are applicable t their work roles, along with any corporate regulations that they have to comply with. Regardless of the size, every organization encounters compliance management issues -whether to satisfy governmental regulations, meet industry standards, or to acquire and maintain qualifications and certifications.

Health Care

Food & Drug

Finance

Education

Manufacturing

Life Science
Why Choose a LMS for Compliance Training

Learn when the time is right (mobile training)
An LMS allows you to adjust your training schedule according to work. Employees can learn whenever they find time, from any location and at their own pace.

Single training repository
An LMS facilitates companies by providing a single repository to store and maintain training material. You can upload videos, audio, PowerPoint, SCORM documents etc. There is no longer a need to handle so many variations of files and manuals.

Reporting made easy
An LMS offers easy reporting and analytics feature that can help you ensure that your employees have understood the learning content, and keep track of their compliance-related training and certifications.
SkyPrep Features for Compliance Training

Course Content Delivery
SkyPrep offers an easy-to-use interface so that learning becomes stress-free. As new information or policies become available, you can update your content to ensure your training is always up-to-date.

Assessment & Reporting
SkyPrep allows you to track your employees' training progression by reviewing and printing their progress reports. This way, you'll know which employees understand the material and which ones need more training, making sure you're always on top of your staff.

Certification
SkyPrep awards certifications for employees who have completed their training material. You can also set the duration of time the certificate is valid for if your compliance training needs to be completed annually.

Notifications & Reminder Emails
Auto-generated, customizable emails notify trainees about enrollments, pass/fail results, due dates and training expiration.

21 CFR Part 11
SkyPrep keeps all training records updated in real-time for practical compliance reporting. Providing features assisting to be inspection ready anytime.
Learn more
"SkyPrep just makes our monthly compliance report way easier!"
Ryan L.
Complinance Officer
Why Choose SkyPrep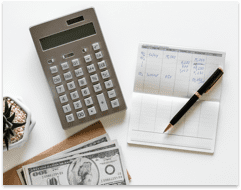 Affordable Pricing
SkyPrep provides an affordable solution to train employees where each employee can learn on the go and at his/her own pace.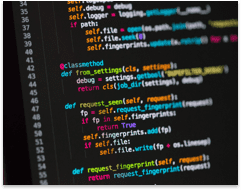 Enterprise-Grade Security
SkyPrep offers a secure and reliable training tool that uses an ISO27001 compliant Amazon AWH hosting service to ensure that all your employees are up-to-date with their compliance training.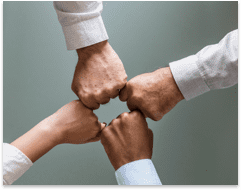 Strong Support Team
SkyPrep provides exceptional customer support that is ready to assist you -whether you need help during onboarding or staff training.
Improve Your Online Training Today With SkyPrep!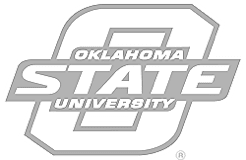 SkyPrep Inc. provides integrated corporate e-learning solutions to help top companies facilitate online training and knowledge sharing in their organizations.
hello@skyprep.com
1-855-SKY-PREP
1-855-759-7737
145 Front St E, Unit 207
Toronto, Ontario
M5A 1E3
Products
Resources
Solutions
About SkyPrep
Support