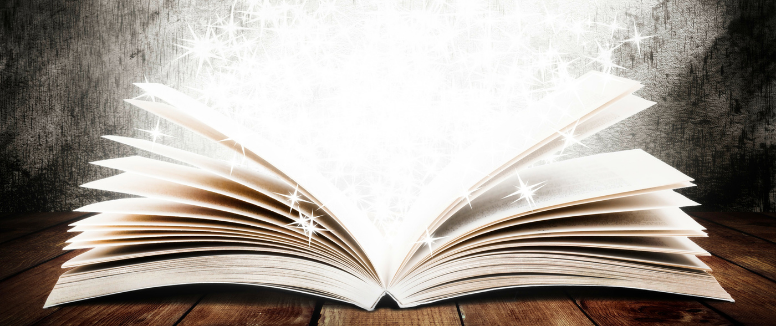 Top 8 Productivity Books You Need to Read 
It is safe to say the last little while has been incredibly challenging and strenuous for everyone. The COVID-19 pandemic kept a lot of us at home for a long time and has transitioned many in-person roles to individuals now working remotely. With everything going on, it can sometimes be hard to find the motivation we need to focus on our work and personal growth. Wanting to be productive is actually a common goal for many individuals, but it can be difficult and you may want to give up- if you don't have a plan. Reading helpful books can help you manage your time, energy and teach you useful work-life skills. We have compiled a list of the best productivity books to help you be efficient and get more work done, but also to help you end 2021 on a great note and have an even better upcoming year.
1. Getting To Curing Procrastination by Colby Hollopeter
Whether your procrastination is a minor issue that's simply hurting your productivity, or a major issue that's preventing you from achieving your goals, you've likely tried to overcome your procrastination on your own before, and saw that this can be difficult to do. What to do in these cases? How to fight procrastination? This book will help you discover how you can overcome your procrastination and stay productive.
2. The Science Of Self-Control by Menno Henselmans
Have you ever intended to get some work done but ended up on Instagram or watching Netflix? Have you ever intended to stick to your diet but ended up ordering a pizza? Have you ever intended to get to bed early but ended up seeing your clock hit 02:00 AM? In this book you will learn how to take control of your body and mind by drawing on cognitive neurosciences and behavioural psychology. You will learn how the human mind works, what willpower is, how to be more productive, how to stick to your diet, how to make your workouts less effortful and how to motivate yourself.
3. Have More Energy. By Peter Hollins
Have More Energy is a guide to becoming insanely energetic-biologically and psychologically. It addresses what drains you, what energizes you, and everything in between. It goes deep into the psychology and physiology of energy to make sure that symptoms as well as root causes are addressed. Want to create new habits? Become more disciplined? Change your life in any way whatsoever? By the end of this book, you will have all the tools to jumpstart your life in any direction you choose.
4. Tend To It by Kate Litterer
Productivity Coach Kate Litterer, PhD teaches her favourite tools, practices, and approaches for accomplishing personal and professional goals without sacrificing your hobbies, rest and relationships. With step-by-step instructions and 21 guided exercises, readers will learn how to improve their habits, goals, focus, and boundaries around work and technology. No matter where you are on your journey–if you are feeling overwhelmed and stuck, or if you feel curious and energized (or some combination of both)–this book will help you accomplish your goals with intention.
5. Your Work from Home Life by MJ Fievre & Becca Anderson
Whether you are a remote work employee, freelancer, or someone who dreams of giving up the daily grind for a career of your own design, Your Work from Home Life is the next step to becoming the ultimate work nomad. From choosing the best colours for workspace productivity to the ins and outs of starting a business. In this book, these remote work gurus offer everything needed for a smooth office-to-home transition. These WFH gurus will guide you through the online search process and help you create a list of online certification programs, blogging opportunities, and jobs that allow you to work from home. In addition to advice on planning, budgeting, contingency plans, and how to be productive at home. Checklists and templates are also included to help you out. This fun and uplifting book will also help you discover the important role of self-care and how to personalize your very own self-care strategy.
6. Productivity Is For Robots by Corey McComb
If you've felt overwhelmed or discouraged lately and are having a hard time finding what it means for you to be "productive" in the new world, Productivity Is For Robots will provide you with a roadmap for unlearning the "hustle and grind dogma" that leads to stress and burnout. McComb has filled this book with lessons from history's greatest artists, entrepreneurs, and visionaries to show readers how to reach new levels of human connection, creativity, and flow.
7. The Seven Habits of Highly Effective People by Stephen Covey
Stephen R. Covey's book, The 7 Habits of Highly Effective People, is a best seller. It ignores trends and pop psychology and focuses on timeless principles of fairness, integrity, honesty, and human dignity. It is written on Covey's belief that the way we see the world is entirely based on our own perceptions. In order to change a given situation, we must change ourselves, and in order to change ourselves, we must be able to change our perceptions. He says "Paradigms are powerful because they create the lens through which we see the world… If you want small changes in your life, work on your attitude. But if you want big and primary changes, work on your paradigm." This book provides a methodology for your personal life and work, and is one of the most impactful productivity books ever written. It has captivated readers across the globe including Presidents and CEOs and is a must read for anyone.
8. Atomic Habits by James Clear
Atomic Habits offers readers a proven framework for improving every day, no matter what your goals are. Clear is one of the world's leading experts on habit formation. In this book he reveals practical strategies that will teach you exactly how to form good habits, break bad ones, and master the tiny behaviours that lead to remarkable results. With the help of this book, you can learn how to reshape the way you think about progress and success. You will be given the tools and strategies you need to transform your habits-whether you're an organization hoping to redefine an industry, you are a team looking to win a championship, or simply someone who wishes to quit smoking, lose weight, reduce stress, or achieve any other goal. This book is a must-read for any individual who is looking to transform their habits in order to achieve optimal success.
---