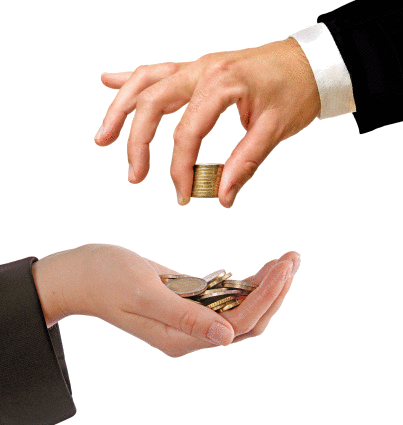 Getting Geo-Arbitrage to Work for your Organization
While we are an online training software, we like to discuss things outside eLearning and employee training and testing. Arbitrage is an interesting concept many of us have heard about. Geo-Arbitrage is a concept popularized by Tim Ferris, author of The Four Hour Workweek. Ferris describes the process whereby an individual is paid in one, more valuable, currency and lives in a place where the cost of living is much lower and based on a less valuable currency. While digital nomads advocating an alternative, mobile lifestyle have embraced the idea, there are a number of good reasons why global organizations need to pay careful attention to the concept.
In all the coverage of outsourcing and sub-contracting in the news, the focus is almost always on wage rates and working conditions. Concerns about the rights of workers in developing countries and the relatively low wages that predominate there remain a pressing issue for those across the political spectrum. For businesses it often means balancing the cost savings against a possible public relations nightmare. What receives less focus is the way the currency markets and currency exchange plays into the nature of subcontracting.
The idea of working for pay in one currency and spending in another, or geo-arbitrage as it has come to be known, represents an important consideration in sub-contracting discussions. Rather than paying in local currency, employers can choose to play in an international reserve currency like Euros or American dollars, allowing the exchange rate between the reserve currency and local currency to effect the real rate of compensation. Generally, a sense of long term trends in currency exchange rates as well as a good sense of future developments allows business to predict the shift in exchange rates on compensation. It helps to provide greater wage stability with sub-contractors while removing the impact of currency shifts on corporate bottom lines. It also helps increase the lag time between the rises in inflation and upward pressures on wages. This is a particularly useful strategy in countries where wage costs are rising at steady rates with flexible exchange rates.
Geo-arbitrage can also allow organizations to hire freelancing ex-pats who operate at a highly competitive rate when being paid in a reserve currency while living locally in another. These kinds of enterprising individuals and digital nomads can be tracked down and hired with a certain degree of protection on websites like Elance, ODesk and others. It remains one of the most important and largely untapped sources of temporary and part-time labour.
Geo-arbitrage is an important consideration in the 21st century economy and needs to be a major part of any organizations outsourcing and sub-contracting strategy. It is a complicated issue, but one worthy of close and careful consideration in order to remain globally competitive.
---